Bernie Sanders DNC Speech Live Stream: How To Watch Day 1 Of The Democratic Convention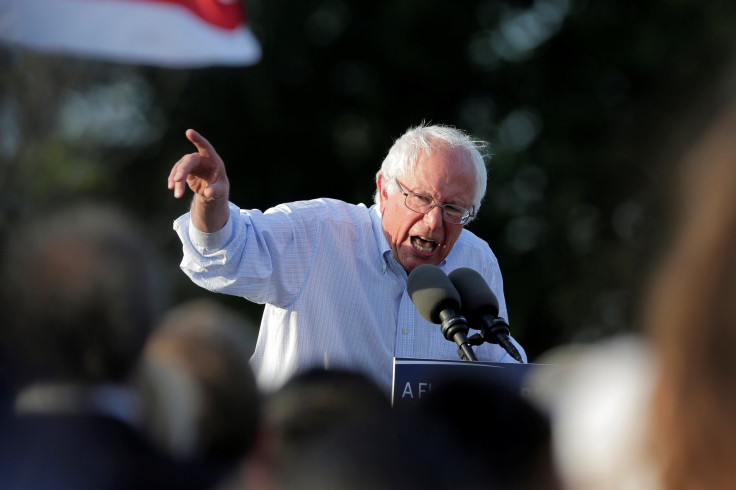 The Republicans had their convention. Now it is the Democrats' turn.
The 2016 Democratic National Convention got underway Monday afternoon in Philadelphia. Unlike the Republican convention, which had a much publicized struggle getting big name GOP leaders to come speak, the A-team is showing up for the Democrats. But while President Barack Obama, Vice President Joe Biden, former President Bill Clinton and First Lady Michelle Obama are all set to speak on presumptive nominee Hillary Clinton's behalf, the most anticipated convention speaker might just be Vermont Sen. Bernie Sanders.
Sanders takes the stage having finally endorsed Hillary Clinton two weeks ago. He will speak despite protests outside of the convention by supporters of his who oppose Clinton as the party's nominee. Sanders has pledged to do everything he can to prevent Republican Donald Trump from winning the White House.
There are a number of ways you can watch Sanders deliver his speech Monday night. There is not an exact start time just yet, but Sanders will likely come on late in the day's program. The best way to track when Sanders will take the stage is to check in with the official DNC Twitter account, which you can find here.
The DNC convention will be streaming live on YouTube, which will also update a dedicated channel with new clips.
"YouTube will again be the official live stream provider of both the Republican National Convention, which starts on Monday, July 18 in Cleveland, Ohio, and the Democratic National Convention, kicking off on July 25 in Philadelphia, Pa," YouTube wrote in a blog post. "Not only will you be able to watch gavel-to-gavel coverage of the conventions wherever you are, but for the first time, we'll live stream the conventions in 360 degrees, so you'll feel what it's like to be in the center of the action."
The live stream will also be available on the DNC's official website, which can be found here. Videos and updates from the convention will be available on the DNC's official app.
© Copyright IBTimes 2023. All rights reserved.