Is Bernie Sanders Dropping Out? Press Secretary Symone Sanders Leaves Campaign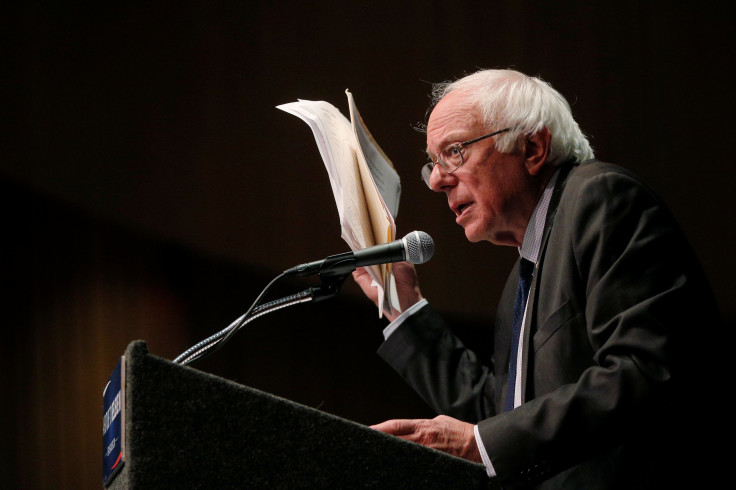 While you were obsessively reading Brexit coverage and watching "Game of Thrones" this weekend, Bernie Sanders' campaign took another hit. Symone Sanders, formerly the Vermont senator's national press secretary, told Fusion exclusively Sunday she'd left his presidential campaign of her own volition.
"I just believe my time with the campaign has come to an end," Symone Sanders, who is not related to the candidate, later told CNN. "I'm very proud of the work we have done and am now looking forward to helping elect down-ballot Democrats and do all I can to ensure a Democrat is the 45th president of the United States."
Symone Sanders, 26, joined the senator's staff last August. She'd previously worked with the Ralph Nader-founded consumer rights group Public Citizen and first connected with Bernie Sanders when she met with him to discuss the Black Lives Matter activist movement, BuzzFeed reported.
Symone Sanders told the candidate, whose campaign has been flagging since former Secretary of State Hillary Clinton wrapped up the Democratic nomination this month, she was planning to depart last week, according to Politico. "The senator, [campaign manager Jeff Weaver] and I are all in a good place," she said, adding that there was "too much at stake in November for me to sit on the sidelines."
The young press secretary isn't the first staff member to leave the senator's campaign. Tech worker Zach Schneider and California operations director Paul Betancourt ended their tenures with the campaign last month, and in April more than 200 people were laid off. At the time, Weaver said the layoffs were simply caused by the dwindling primary schedule, CNN reported.
Bernie Sanders himself has not dropped out of the Democratic race. He said last week he planned to vote for Clinton because he didn't want to see presumptive Republican nominee Donald Trump in the White House. "The issue right here is, I'm going to do everything I can to defeat Donald Trump," Bernie Sanders told MSNBC. "I think Trump in so many ways would be a disaster for this country if he were elected president."
© Copyright IBTimes 2023. All rights reserved.
FOLLOW MORE IBT NEWS ON THE BELOW CHANNELS