Bernie Sanders Names New California Campaign Director After Michael Ceraso Departure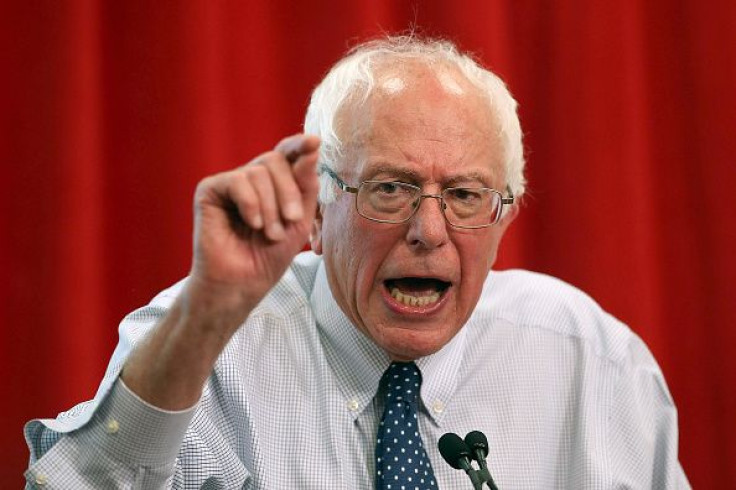 Differences in how Sen. Bernie Sanders should try to upset his rival Hillary Clinton in California's June 7 Democrat primary election spurred a shakeup in the "Feel the Bern" campaign Wednesday.
Out is Michael Ceraso, who has been with the Sanders campaign from the start, and in is Robert Becker, director of Sanders' Iowa race.
The U.S. senator from Vermont is betting on an upset in the Golden State, where voters are leaning toward Clinton in the polls. "Becker is one of the most seasoned and savvy people working on our campaign as well as any other campaign this cycle," campaign spokeswoman Symone Sanders, said in an email to International Business Times.
The departure comes after Ceraso was advocating for a stronger focus on in-the-field campaigning and digital media outreach rather than investing heavily in television spots, according to Politico, which first reported the shakeup.
Delegates Allocated to Democratic Candidates by State | InsideGov
The Sanders campaign has been losing steam despite a series of primary upsets. His victories, such as Tuesday's win in West Virginia, raised concerns among Clinton supporters that he would attract voters who are fed up with establishment politics, which critics say Clinton personifies. Sanders' fundraising activity has slowed and he cut hundreds of staff members in late April.
Clinton has faced criticism for a propensity to tailor her rhetoric to her audience, and for ties to Wall Street, which has contrasted sharply with Sanders' consistent statements about opposing income inequality and Wall Street excess.
If Sanders has not fully explained how he would convince Congress to make public higher education free for all, or how he would get lawmakers to adopt a single-payer healthcare system, he has instilled fear in his rival's efforts to lure younger people and inspire voters fed up with the status quo.
But Clinton is guaranteed to win the Democratic nomination if she dominates the California race. She currently holds 2,240 delegates to Sanders' 1,473. Sanders has said he hopes to win over as many super delegates as possible who can vote for whomever they think has the best chance of defeating the Republicans' presumed nominee, Donald Trump.
California has the highest number of Democrat delegates and is holding its primary on the same day as five other states, including New Jersey. The District of Columbia will hold its primary June 14.
© Copyright IBTimes 2023. All rights reserved.