The Best Christmas Drinking Games 2013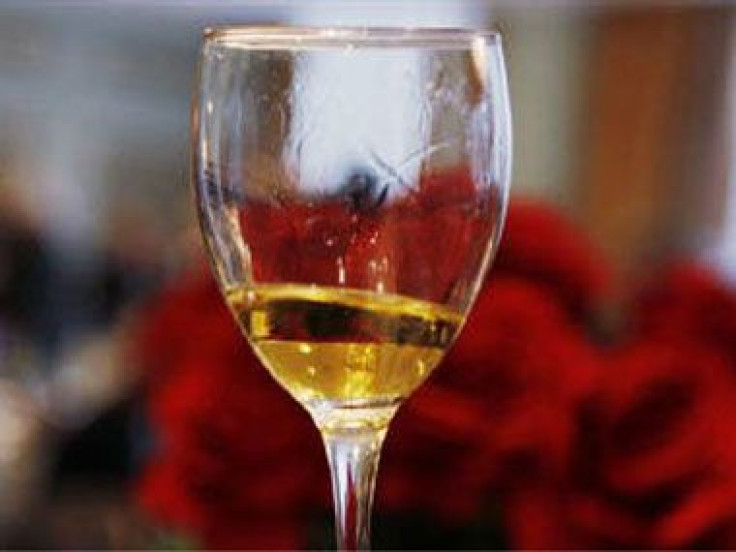 After all the hype and hoopla, Christmas is finally here. And while the children may have visions of sugar plums dancing in their heads, let's face it: You're looking for something a little stronger. Christmastime isn't just for presents, candy canes and the latest toys and gadgets. For grown-ups, 'tis the season to be toasty. And after all, don't you deserve a good time after having to listen to drugstores and supermarkets blare "Jingle Bells" over and over again since mid-November? Of course you do. That's why IBTimes has rounded up the best Christmas and holiday-themed drinking games on the Internet. As always, folks, please drink responsibly.
The 12 Shots Of Christmas
From the student bloggers at The Black Sheep comes an easy-to-play drinking game that incorporates all of our favorite holiday warm-me-ups: Eggnog, peppermint schnapps, Fireball, tequila and even RumChata. The rules do take some level of commitment: Players have to line up 12 shot glasses, designate one player to be Santa Claus and sing various songs. But the payoff, says blogger Kitty Kat, is sure to get any Christmas party going. And how can you not trust a blogger named after the Internet's favorite animal? Full Game.
BuzzFeed's Ultimate Christmas Drinking Game
It wouldn't be a listicle without an addition from the undisputed king of listicles. "Tis the season to get hammered," writes BuzzFeed's Joanna Borns, who came up with drinking game that revolves around everyday occurrences that typically take place on Christmas. The rules include drinking every time an ornament breaks, drinking when someone tries to save discarded wrapping paper and drinking every time someone gives a re-gifted gift. If it's 3 p.m. and you're still wearing pajamas, just chug, says Borns. The game is in list form (of course) and comes nicely illustrated with the usual assortment of adorable cat and dog memes. Sorry Scrooge, no haters. Full Game.
Five Holiday Games From Heavy.com
The daring dude-bros at Heavy.com have come up with not one but five drinking games to get you through the holidays. If you can stomach the slideshow (yes, it's still 2008 at Heavy.com), take a look at each one. They're all pretty funny in their own way. Our personal favorite: "Mustache Shots," a game in which you attach a mustache to your television screen, turn on a Christmas movie and take a drink whenever said mustache lines up with someone's face. Simplicity at its tipsiest. Full Game.
Festive Drinking Games From Student Beans
StudentBeans.com, an entertainment website for British college students, also came up with five drinking games for the holiday season -- only here there's no slideshow. Some of the games are a little rule-heavy, so if confusing instructions aren't your thing, you might want to look elsewhere. The best one of the lot is "The Muppet Christmas Carol Drinking Game," which is pretty much self-explanatory. The game has you drinking every time you see anthropomorphic food, so be warned: It's going to be a high scorer. And the best part? You don't have to be British to play. Full Game.
Merry Elfing Christmas
Tired of logging on to Facebook and seeing your friends post funny pictures of that elf character from "Elf on the Shelf?" Of course you are -- you're over six. Well, the bloggers at TheSh**astrophy.com have come up with the holiday drinking game for you. The "Merry Elfing Christmas" game essentially involves you and a few friends trolling social networks like Facebook and Pinterest and drinking various types of alcoholic beverages whenever you encounter the aforementioned elf in one of his many poses. Is it a sexy elf? Do a beer bong. A party elf? Pop a champagne cork and drink straight from the bottle. Granted, this is not the most creative drinking game in the world, but then nothing helps you earn elf-respect like thumbing your nose at a beloved holiday tradition that wasn't around when you were a kid. Full Game.
Got a news tip? Email me. Follow me on Twitter @christopherzara.
© Copyright IBTimes 2023. All rights reserved.