Best Olympic Movies On Netflix: Films To Watch During 2018 Pyeongchang Winter Games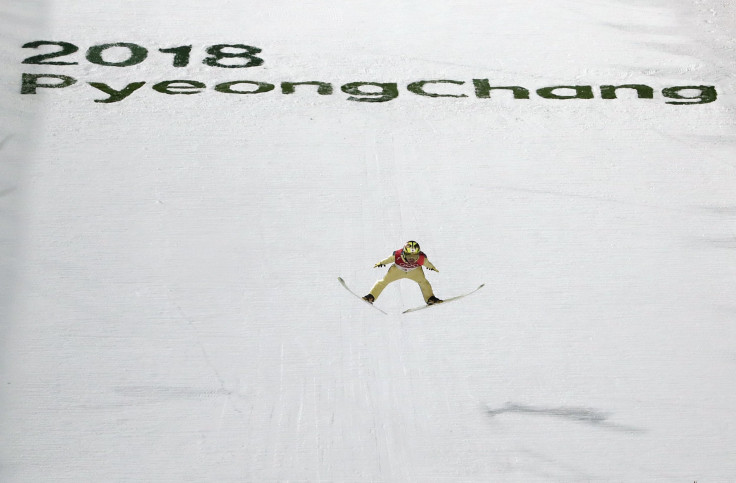 The 2018 Winter Olympics officially get underway Friday with the opening ceremony in Pyeongchang, South Korea. The Olympic games often times provide inspirational stories that are turned into films, and this year could be the impetus for future movies.
"I, Tonya," one of the biggest movies of the last year, was based largely on the 1994 Winter Olympics. The movie followed the life of Tonya Harding, who became infamous after figure skater Nancy Kerrigan was attacked prior to the competition. The film is nominated for three Academy awards, including best actress and best supporting actress.
A few movies come to mind with the Winter Olympics being back. "Cool Runnings" took a comedic look at the true story of a Jamaican bobsleigh team at the 1988 Winter Games. "Miracle" was released in 2004, recounting the story of the United States' men's hockey team upsetting the Soviet Union and winning the gold medal at the 1980 winter Olympics.
None of those movies are streaming on Netflix, but there are several films relating to both the Winter and Summer Olympics that subscribers can currently watch.
"2018 Olympic Winter Games Preview"
If you don't know much about the athletes competing this year, you can watch Netflix's own preview.
"Hitler's Olympics"
This 44-minute documentary takes a look at the 1936 Olympics when Berlin, Germany hosted the games under Adolf Hitler's regime.
"Full Out"
Based on a true story, this 2015 film is about a young gymnast who had dreams of being in the Olympics and suffered a devastating injury.
"I Am Bolt"
This 2016 documentary takes a look at the career of Usain Bolt, the fastest man in history and one of the all-time great Olympic athletes.
"American Experience: The Boys of '36"
Here's another film that visits the 1936 Olympics, though it follows the American rowing team that went on to win a gold medal.
"Chasing Perfection"
Olympic sprinter Michael Johnson takes a look at the lives of other great athletes.
"Team Foxcatcher"
This documentary explores the Foxcatcher wrestling facility, which saw coach John du Pont eventually murder wrestler Dave Schultz.
"T-Rex"
The 2015 film follows a 17-year-old girl from Michigan who tries to win a gold medal in Olympic boxing.
"Forever The Moment"
A decade before the Winter Olympics went to South Korea, this fictional film took a look at a South Korean women's handball team that competed at the 2004 Summer Olympics.
© Copyright IBTimes 2023. All rights reserved.