Best Prince Songs And Music Videos: Remembering The Pop Singer Who Made Doves Cry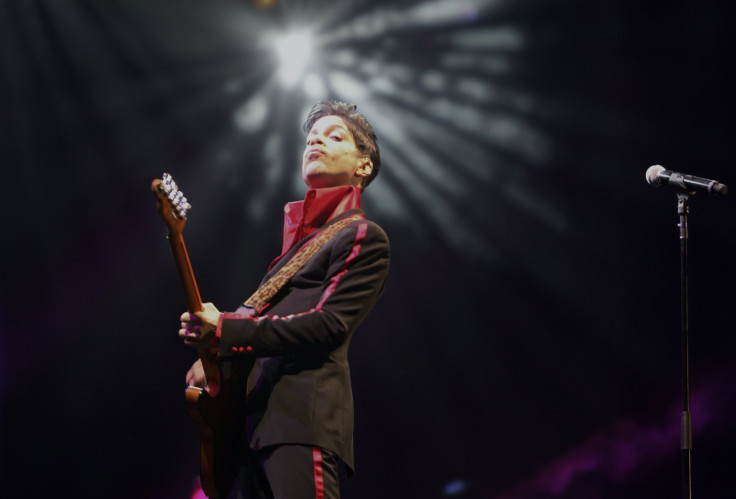 Prince dominated the music scene in the 1980s and 1990s with smash hits like "Purple Rain," "Kiss" and "When Doves Cry" and as a new kind of sex symbol who wore tight purple pants and made women quiver. He won seven Grammy Awards and had 47 entries on the Billboard Hot 100, including 19 top 10s and five No. 1 songs.
In honor of the massive legacy Prince leaves behind after his death Thursday, below are 16 of the funk genius' most beloved songs and music videos.
16. "When You Were Mine" is a catchy tune that paid tribute to three-way sex.
15. "I Could Never Take the Place of Your Man" was Prince's brief flirtation with Latin funk.
14. "Erotic City" had jarring, high-pitched vocals, but, damn, it made you dance.
13. "Sometimes It Snows in April" was an ethereal ballad about saying goodbye to a friend.
12. Prince got deep in "Controversy," asking "Do I believe in god? / Do I believe in me?"
11. "She's Always in My Hair" was pure futuristic rock.
10. "1999" is the song that made the end of the world sound all right. "There were people runnin' everywhere. Tryin 2 run from the destruction. U know I didn't even care," he told us.
9. "Diamonds and Pearls" reminded us Prince wanted to give us the world. Thank you, Prince.
8. Don't you want to be the girl with the body "on the verge of being obscene"? If so, it's time to listen to "Little Red Corvette" on repeat again.
7. "The Most Beautiful Girl in the World" still makes us blush. "When the day turns into the last day of all time," he sings. "I can say I hope you are in these arms of mine."
6. "Purple Rain" was the power ballad of 1984 and the title track from his 1984 film of the same name.
5. No one did sexy like Prince, and "Cream" proves it. "You've got the horn, so why don't you blow it?" he asks in this song from 1991's "Diamonds and Pearls" album.
4. "Let's Go Crazy" had a killer guitar riff and festive lyrics. "Are we going to let the elevator bring us down?" he asks. "Oh, no!"
3. "Raspberry Beret" is an intoxicating look at the first stages of romance.
2. "Kiss" rode the top of the Hot 100 for two weeks. It's your favorite pop song, admit it.
1. "When Doves Cry" had Oedipal lyrics and mysterious vocals. It was also his longest-running No. 1 hit.
© Copyright IBTimes 2023. All rights reserved.