Best Wearable Tech in 2016: Apple Watch, Fitbit Among Hottest Fashionable Gadgets This Year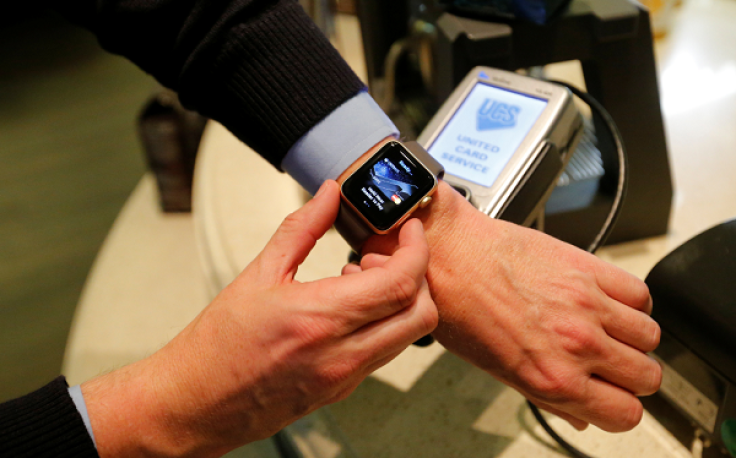 2016 was a year filled with new wearable technology trends. There were a plethora of retailers that rolled out funky designs for watches, head gear and other interesting technology-based gadgets throughout the year, from items that tracked the hours and quality of sleep a person got each night, to garments featuring "smart" fabric. Check out the list of this year's best wearable technology.
Fitbit Charge 2: Perfect for tracking fitness habits, the Fitbit Charge 2 comes equipped with a PurePulses Heart Rate feature that tracks heart rate and caloric burn all displayed on a multi-line OLED screen. The watch retails for about $130.
Apple Watch Series 2: All the qualities of an iPhone without the actual phone, the latest Apple watch comes with a brighter display and can be used in up to 50 meters of salt or fresh water. The watch has a built-in GPS monitor, heart rate sensor and workout app that can track fitness productivity and goals. The Apple Watch is also one of the most fashion conscious gadgets to hit the market, with a variety designer brand like Nike and Hermés to collaborating with Apple to provide customers with fashionable options for the changeable watch bands.
Beats by Dr. Dre Wireless Headphones: With Apple releasing the iPhone 7, which does not come with a headphones jack, the need for wireless headphones is higher than it's ever been. Luckily, Beats by Dr. Dre has a variety of wireless headphones – whether it be earbud headphones or the brands famous Beats Solo3 in rose gold.
Samsung Gear VR: The Oculus-powered goggles give virtual reality a whole new meaning. Along with traveling across the galaxy and fighting off monsters and other enemies in virtual reality games, users can also connect Samsung Gears to their smartphones, making their trips into virtual reality even more of a real and intimate experience.
PetPace: Dog lovers can keep a sharp eye out on their pet's health with the PetPace "smart collar." The collar monitors pets' vital signs and can identify the first signs of illness, stress and other health problems animals may be experiencing. The collar can track a pet's temperature, pulse rate, respiration, heart rate variations and calories consumed and burned throughout the day.
© Copyright IBTimes 2023. All rights reserved.