Betsy Palmer Of 'Friday, The 13th' Fame Dies At The Age Of 88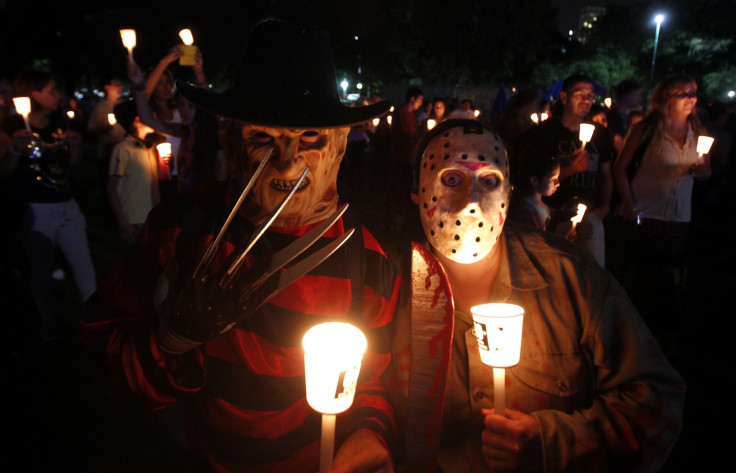 Betsy Palmer, the veteran actress who rose to fame for her role as the murderous camp cook in the 1980 horror film, "Friday, The 13th, " died on Friday due to natural causes, her manager Brad Lemack, announced Sunday, according to the Associated Press. She was living in a hospice care center in Connecticut.
Palmer, 88, had been appearing in films, Broadway and television shows for years before she landed the role of Pamela Voorhees, a cook out to avenge the death of her son James in the movie, which spawned a successful franchise in the years to come. Palmer, who reportedly called the script of "Friday, The 13th" a "piece of junk" had later said that she accepted the role only to earn money to buy a new car.
"My agent called and said, 'How would you like to be in a movie?'" Palmer had said in an interview, cited by Entertainment Weekly, adding: "I said, 'Great, I haven't done a movie since the 1960s.' […] He said, 'It's 10 days' work, they'll pay you $1,000 a day.' I said, 'Great, I want to buy a car. It'll just cover the car. Oh, perfect.' He said, 'There's a drawback.' I said, 'What's that?' He said, 'It's a horror film.' I said, Oh, no.'"
Palmer was also known for being a regular panelist on the game show, "I've Got a Secret," which aired for a decade on CBS starting in 1958. Palmer also appeared in several other shows including dramas like "Kraft Theatre," ''Playhouse 90" and "Studio One," the New York Daily News reported. Palmer also appeared in shows like "As the World Turns," "The Love Boat," "Knot's Landing," "Murder, She Wrote," "Newhart," "Columbo" and "CHiPs," Variety reported.
She was also an original letter-turner on the show "Wheel of Fortune."
"The thing that was so great about that time as far as my aspect of it was… I loved to improvise. I loved being scriptless… I was an actress," Palmer said in an interview in 2011 about Wheel of Fortune, according to Entertainment Weekly, adding: "I wasn't just an announcer or something of that nature. That was another time. A naive time. We were like a bunch of kids."
The last movie project that Palmer was associated with was the 2007 flick, "Bell Witch: The Movie," where she gave the voice for the Bell Witch.
Palmer married Dr. Vincent J. Merendino on May 8, 1954, and had a daughter with him named Missy in 1962. The couple divorced in 1971.
© Copyright IBTimes 2022. All rights reserved.
FOLLOW MORE IBT NEWS ON THE BELOW CHANNELS