'Better Call Saul' Trailer Teases Feb. 8 Premiere; 'It's Showtime, Folks'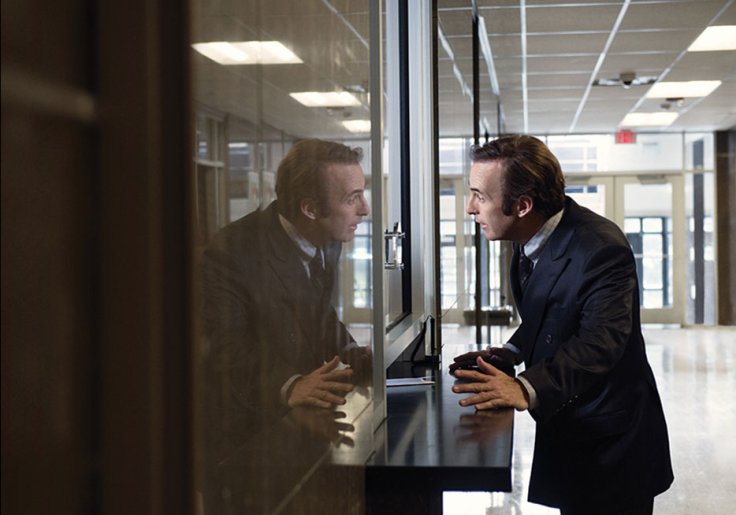 "It's showtime, folks." AMC has released a new trailer for the "Breaking Bad" spinoff, "Better Call Saul," and it looks like Saul better call a doctor.
The new video, titled "Danger Zone," gives viewers another look at shady lawyer Jimmy McGill aka Saul Goodman (Bob Odenkirk) before the series premiere on Feb. 8. The teaser shows that Saul was never on the right side of the law. In fact, trouble seemed to follow him before he got mixed up with Walter White (Bryan Cranston) and Jesse Pinkman (Aaron Paul) on "Breaking Bad."
"No officers, you're making a mistake," Saul yells while on the ground. A uniformed policeman has his gun pointed at the lawyer while a plain-clothes cop slaps cuffs on him.
Other highlights from the video include Saul praying to the "porcelain gods," hitting a man with a car, yelling at two young kids and getting beat up by Mike (Jonathan Banks).
"Right now my a-- is on the highway to the danger zone," Saul says to a mysterious blonde.
Watch the new trailer below:
AMC will air a special two-night premiere for "Better Call Saul" on Sunday, Feb. 8 and Monday, Feb. 9 at 10 p.m. EST. Will you be watching? Tweet your thoughts on the new show to @AmandaTVScoop.
© Copyright IBTimes 2023. All rights reserved.