Beyoncé Addresses Divorce Rumors Amid Reports She And Jay Z Will Split After 'On The Run'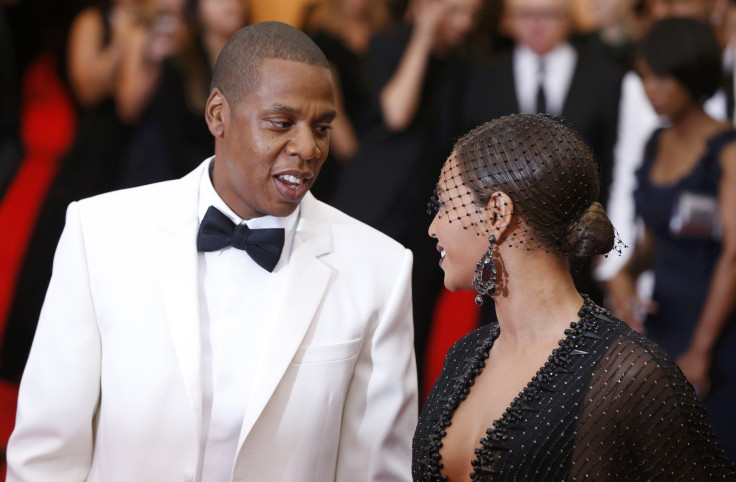 Beyoncé and Jay Z are apparently not letting the divorce rumors ruin their spirits. According to recent reports, the two are planning on breaking up after their "On the Run" tour, their first one together. The tour ends in mid-September, which means there will be a lot more faking it for the cameras, if that is, in fact, what they are doing.
Despite the latest allegations, Beyoncé, Jay Z, and Blue Ivy spent time together in New Orleans this week, with Beyonce's sister Solange and their mother, Tina. Beyoncé even did some damage control, posting an adorable photo on her Instagram account on Monday of the couple playing with their young daughter.
But the relationship may have run its course. "They are trying to figure out a way to split without divorcing," a source told the Post's Page Six. "This is a huge concert tour and they've already gotten most of the money from the promoters up front."
Earlier reports even stated that the two are reportedly attending online marriage counseling amid rumors that Jay Z has been cheating on his wife of six years.
A source tells Daily Mirror, "They have known their therapist for a long time and try to have weekly sessions just to keep communication open and make sure there are no misunderstandings." Beyoncé and Jay Z insist the counseling is not due to marital issues. "It's about maintenance rather than trying to fix anything hugely wrong. They are both happy and their daughter, Blue Ivy, remains their absolute priority."
Despite the source saying Beyoncé and Jay Z are not having problems, rumors have circulated for several months their marriage is on the rocks. Jay Z has been accused of hooking up with protégés such as Rihanna and Rita Ora. He has also been accused of cheating on Beyoncé with a VIP hostess, Casey Cohen, and singer Mya. Cohen and Mya have denied the allegations.
Earlier this month, Mya received death threats after rumors spread that she and Jay Z were having an affair.
© Copyright IBTimes 2023. All rights reserved.