Beyoncé Crowns Blue Ivy: Shares New Intimate Pictures Of Her Daughter [PHOTO]
Beyoncé recently shared new adorable pictures of her daughter, Blue Ivy, on her official website this week.
The 31-year-old mom and her daughter were last seen together in New York last week. The 17-month-old was seen with her nanny, and she looked very cute in a neon blue dress and embellished gold sandals. Blue Ivy did not look too surprised to see the paparazzi, looking at the camera as they made their way to an awaiting black SUV.
In the intimate photos Beyoncé posted inline, Beyoncé is wearing a glamourous red dress and appears to be backstage with her daughter, who is in a stroller. Though Blue Ivy's face is not shown, she places her finger on Beyoncé's nose as the proud mother smiles lovingly.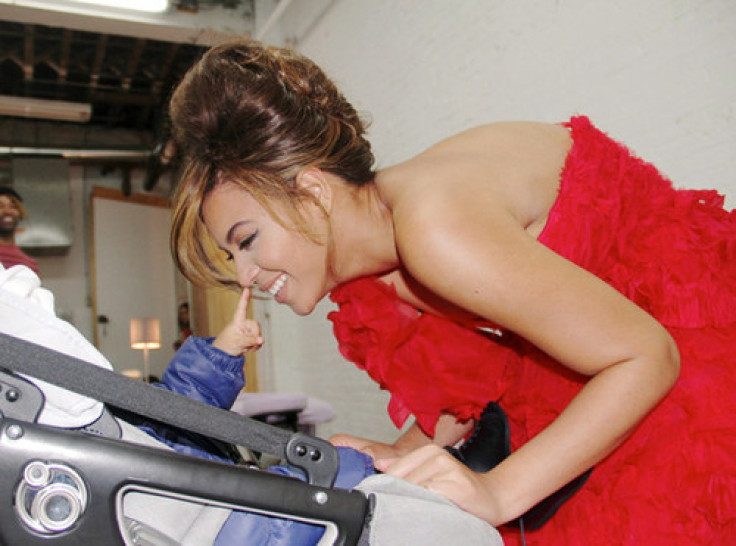 In a second photo, Blue Ivy is wearing a crown, which is no surprise as her mother is often nicknamed Queen Bey.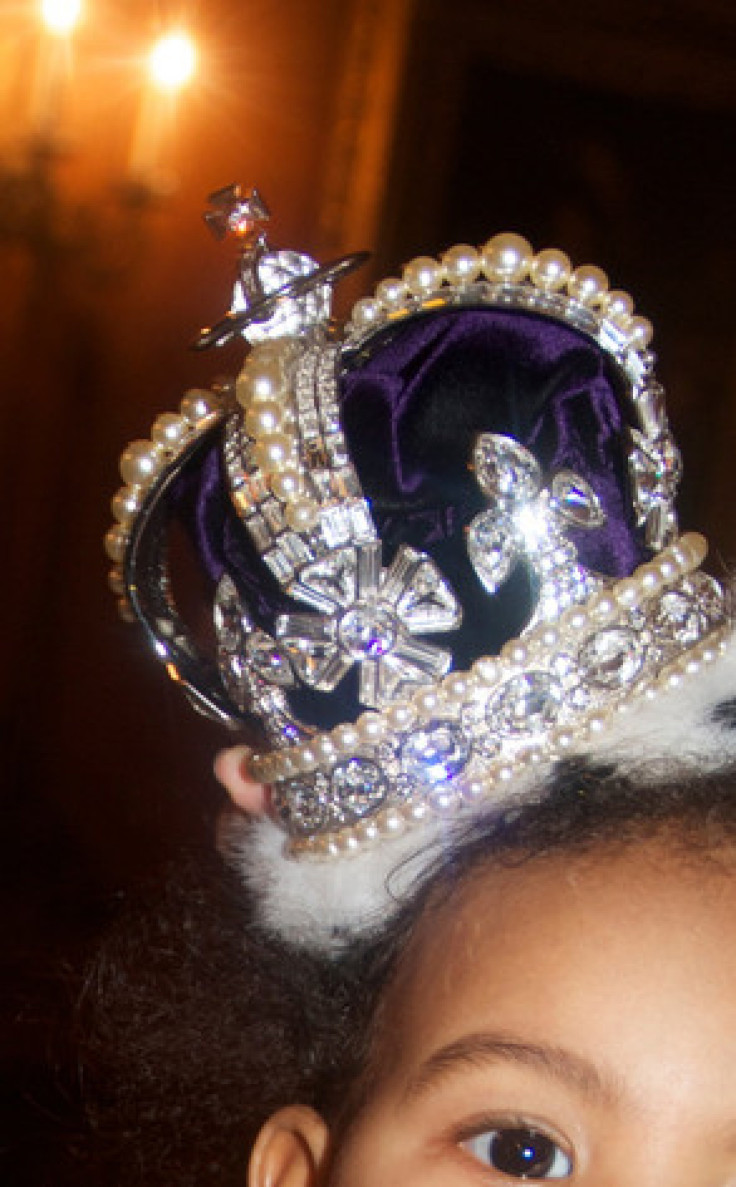 Meanwhile, the superstar has a role in her first-ever animated movie, "Epic," as Queen Tara and revealed that she showed her daughter the movie. "I showed her a few of the scenes. She's still young, so her attention span is about 20 minutes, but she did see it. She was like, 'Wait a minute. That's you!'" Beyoncé told Australia's "The Project." "So I think she figured it out. She seemed to be impressed."
Meanwhile, the busy singer announced this week that she will be adding a number of dates to her "Mrs. Carter" world tour. The 31-year-old began the tour in April in Belgrade, Serbia, and traveled to 15 European countries. She comes to the U.S. this week. Beyoncé has added a Latin American itinerary to her tour in addition to new North American tour dates. She will now be on tour until Dec. 20. Tickets for the new dates will go on sale July 1, while her BeyHive blog members and MasterCard members will get access to tickets this week.
© Copyright IBTimes 2023. All rights reserved.