Beyoncé Firing Bodyguard Julius De Boer To Save Marriage? Jay Z Reportedly Jealous Of Their Relationship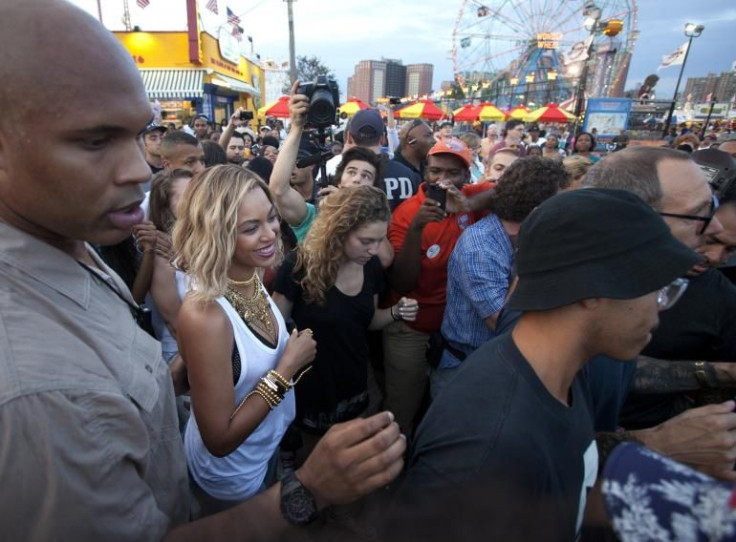 Months after reports emerged that Beyoncé's relationship with her bodyguard was bothering husband Jay Z, the singer's security company has reportedly launched a search for a new hire. In May, it was speculated that rapper/producer Jay Z was jealous of the buff bodyguard, Julius de Boer.
Not much is known about him, but the Dutchman has been working with the superstar singer since 2008, protecting her at various events and during her day-to-day activities. He was even on the elevator when sister Solange went after her brother-in-law in May. "Jay definitely thinks that there was and may still be something romantic going on between Bey and Julius," a source told Mstarz. "He wanted to fire Julius last February, but Beyoncé said, 'Julius isn't going anywhere.'"
"They've spent a lot of time together behind closed doors," the source continued. "He's even stayed in her hotel room."
Now, the security company that first assigned de Boer to Beyoncé has launched a search for a new "full-time executive protection officer," reports RadarOnline. So is de Boer going to get the boot for Jay Z's marriage to be saved?
This is certainly not the first time Beyoncé and Jay Z have been hit with cheating allegations. Beyoncé and Jay Z are known for having one of the most solid and private relationships in the music industry. They dated for six years before getting married in 2008, then having a duaghter Blue Ivy in 2012. But that doesn't mean the marriage has been without strife.
While it has yet to be confirmed that Jay Z has been cheating on Beyoncé, he has reportedly done so with his proteges Rita Ora and Rihanna, singer Maya and VIP hostess Casey Cohen.
Most recent reports claim that Beyoncé and Jay Z may not even make it to Paris together in September to complete their "On the Run" tour. But a lot is at stake — the couple is due to receive a $100 million paycheck once the tour is over.
Though music executives want the pair to release a statement, they reportedly are not going to do so because they could not agree on what to say. A source tells the New York Post: "I'm definitely not sure that they'll make it to Paris."
© Copyright IBTimes 2023. All rights reserved.