Beyoncé, Jay-Z Bribing Fans With Lifetime's Worth Of Free Tickets For Going Vegan
Beyoncé and Jay-Z are about to find out again just how influential they are through a new campaign that urges people to take up the vegan lifestyle. This time, they're asking fans to go green in exchange for a lifetime of free tickets to their shows and concerts. But is this for real? Her Instagram post says so.
In an Instagram post on Jan. 31, Queen Bey announced that her greenprint is going plant-based for breakfast, before asking her audience to click a link on her bio for details to The Greenprint Project for a chance to win tickets to her and rapper husband Jay-Z's future shows. Clicking the link will show a contest sponsored by 22-Days Nutrition, a vegan nutrition company that produces protein powders and bars. Beyoncé created these products with the help of Marco Borges, a known exercise physiologist.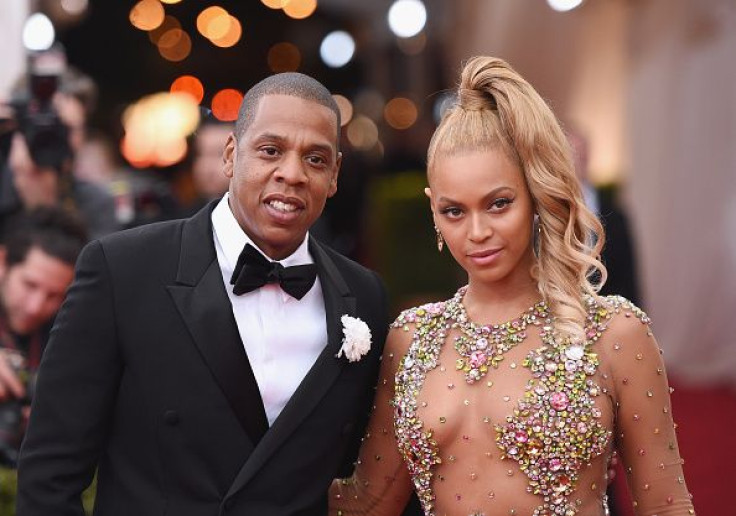 According to the contest's mechanics, winners get up to 30 years of free concert tickets to the couple's shows, with a limit of one concert per tour. Participants should be 18 years old and up and must be U.S. residents. The promo ends April 22.
The interactive site provides interesting information on the benefits of adopting a plant-based diet. For instance, one page tells you that eating 50 plant-based meals is equivalent to 76 trees absorbing harmful gases from the air monthly. Another page said this same amount could also save water equivalent to 1,338 pitchers for a family living in India.
The website is rich with vivid images and scrollable metrics. It then asks you what your Greenprint would be and choices include eating a plant-based at all times, plant-based for breakfast only, at work only, twice a day, having Meatless Mondays, and on weekdays. The results are then shared to your social media accounts.
The online campaign obtained mixed reactions from fans, with some vowing to follow in the couple's path and others thinking it's a good enough sacrifice for free tickets. Fortunately, the contest doesn't really force you to go plant-based round-the-clock. Beyoncé has committed to both meatless Mondays and plant-based breakfasts, while Jay-Z has vowed to consume two plant-based meals per day.
According to the official rules, the contest is for entry tickets only and will not include accommodations, meals, transport and other related expenses. The estimated retail value for this prize is $12,000 for 30 years, based on the average ticket price of $100. The limit per year is $599.
© Copyright IBTimes 2023. All rights reserved.
FOLLOW MORE IBT NEWS ON THE BELOW CHANNELS