Beyoncé Lemonade Controversy: Drudge Report Calls Singer 'Urban Terrorist' Over 'Hold Up' Music Video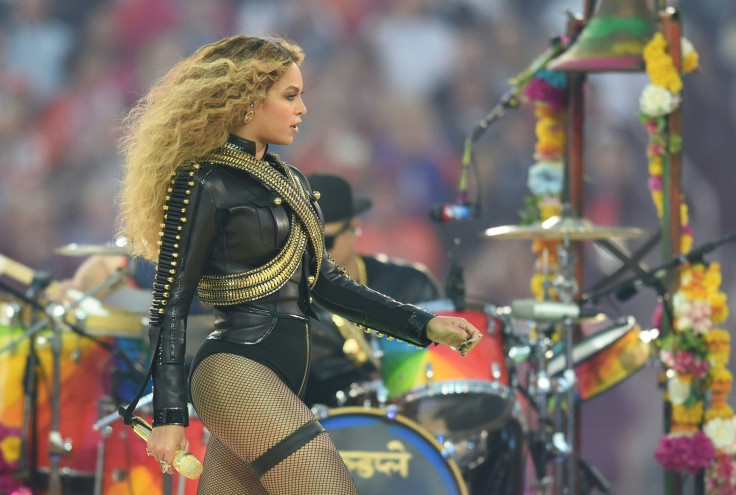 Some people are questioning Beyoncé's standing as a role model following the Saturday night release of her visual album, "Lemonade." Conservative news site Drudge Report splashed the headline "Beyoncé 'Urban Terrorist' In New Video: Baseball Bat Rampage" across a screenshot from a scene of the pop queen's latest project, in which Beyoncé is smashing windows with a baseball bat.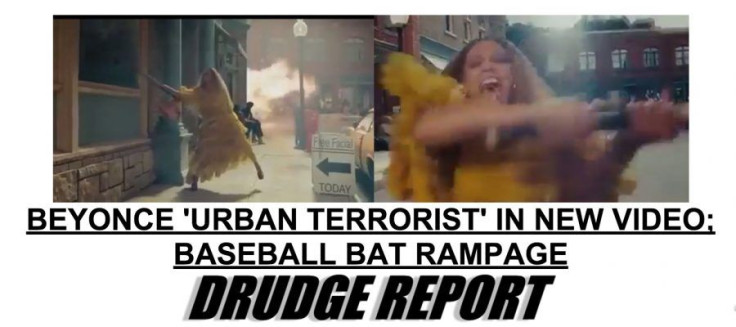 The headline links to an article on showbiz411.com that references a quote from U.S. President Barack Obama, who once said "Beyoncé could not be a better role model for my girls." The article calls the singer "nuts," saying "the president may be changing his policy on Beyoncé now."
The bat-wielding, car-smashing song and video is called "Hold Up," in which Beyoncé seems to channel her jealousy, rage and revenge. "What's worse, lookin jealous or crazy? Jealous and crazy. I've like been walked all over lately," she sings with a menacing smile as she shatters windows, destroys businesses and crushes cars with a monster truck. "Hold up, they don't love you like I love you. Slow down, they don't love you like I love you … What a wicked way to treat the girl that loves you."
The music video left many viewers wondering whether Beyoncé's husband Jay-Z cheated on her and if he was the source of her wrath.
The song and video "Hold Up" is just one piece of the puzzle to "Lemonade," which aired as an hour-long special on HBO. The visual album shows 12 vignettes that center on themes like infidelity, fury and forgiveness. It's unclear whether the project, which features dream-like cinematography, is an extended metaphor or if Beyoncé is drawing from her own deeply personal experiences. But at one point, while reciting powerful poetry, she pointedly asks: "Are you cheating on me?"
© Copyright IBTimes 2022. All rights reserved.
FOLLOW MORE IBT NEWS ON THE BELOW CHANNELS