Beyoncé Posts Beautiful Photos Husband Jay-Z Took Of Her In Italy
Beyoncé took to Instagram Tuesday to share some gorgeous photos of herself during a recent trip to Italy. Apparently, it was her husband Jay-Z who took them.
In the first photo, the 40-year-old singer flaunted the mint plunge silk outfit she wore in Venice. She completed her look with matching heels, silver jewelry and a cute ball-shaped clutch.
In the next one, Beyoncé donned a black long jacket over her mint outfit as she walked into the reception area of her hotel.
The "Crazy in Love" star also posed in a boat as Jay-Z took a photo of her. As seen in the following snap, the rapper was using only his iPhone to capture the beautiful images.
In the next photos, the singer shared a photo with Jay-Z, who donned a formal black suit and a pair of black sunglasses.
The photos were taken Saturday as the couple attended the wedding ceremony of Alexandre Arnault, president of Rimowa, and Geraldine Guiotte, founder of D'Estrëe.
Praises for the singer quickly poured in in the post's comments section.
A fan wrote, "A drop in the middle of the workday? To what do we owe this honor?"
Another fan commented, "I was waiting on this."
Another supporter noted, "how can someone be so beautiful?"
Meanwhile, Queen Bey's look simply left some fans speechless that all they could do was leave heart emojis in the comments.
Apart from the photos, Beyoncé shared Tiffany & Co.'s hilarious short film, "Date Night," on the same day. In the video, one could see the singer having a cozy time with Jay-Z in a car. Their family dog was also there. However, their 9-year-old daughter, Blue Ivy, suddenly got into the vehicle to crash their rendezvous.
On the work front, Beyoncé was featured in the documentary "Beyonce & Jay-Z: Power Love," which was released on Aug. 1. She dropped a new collaboration with Adidas, "Ivy Park Rodeo," on Aug. 5.
Jay-Z, on the other hand, was featured in DJ Khaled's music video "Sorry Not Sorry," along with James Fauntleroy and Harmonies.
Together, the couple appeared in the music video "MOOD 4 EVA," which dropped on July 31.
The couple first met in 2000 and began dating in 2001. They got married in 2008 and share three kids together — Ivy, 9, Sir, 4, and Rumi, 4.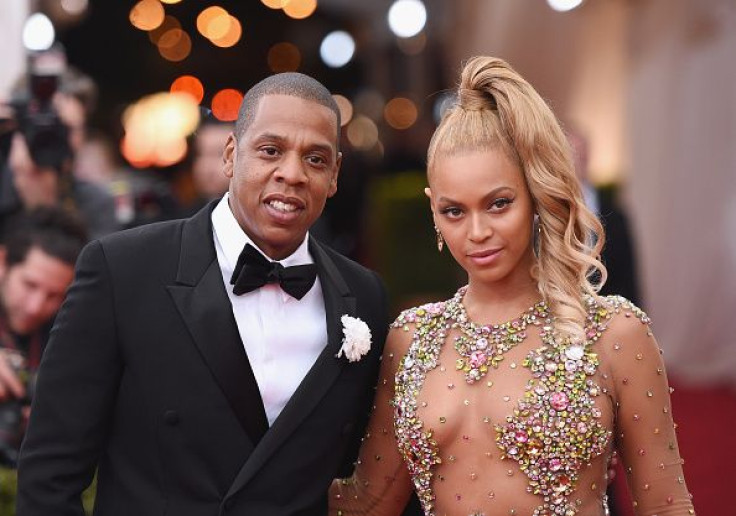 © Copyright IBTimes 2023. All rights reserved.