Biden Camp Makes Potty Joke About Trump's Drug Test Demand: 'Case Is Made In Urine'
KEY POINTS
Trump demands opponent Biden take a drug test before and after Tuesday's debate
Biden campaign counters Trump's claims with some potty humor
Trump made similar accusations against Hillary Clinton in 2016
Two days before his first presidential debate with Democratic challenger Joe Biden on Tuesday, President Donald Trump is again demanding his opponent take a drug test before and after the event.
For over a month, Trump has claimed Biden is taking drugs so he can think and talk straight for speeches and campaign events. Now, shortly before the two meet on a debate stage for the first time, Trump has resorted to attacking the 77-year-old for alleged drug use.
Biden has a long-standing problem with stuttering, and Trump's constant bashing seems intended to trigger this speech defect when they debate in front of moderator Chris Wallace of Fox News.
"I will be strongly demanding a Drug Test of Sleepy Joe Biden prior to, or after, the Debate on Tuesday night," tweeted Trump. "Naturally, I will agree to take one also. His Debate performances have been record-setting UNEVEN, to put it mildly. Only drugs could have caused this discrepancy???"
Biden has declined to respond to Trump's taunts bus his campaign hasn't stopped. Biden's campaign points out that the former vice president doesn't even drink alcohol. It belittled Trump's latest tweet as "urine talk."
"Vice President Biden intends to deliver his debate answers in words," said Kate Bedingfield, Biden's deputy campaign manager. "If the president thinks his best case is made in urine he can have at it,"
"We'd expect nothing less from Donald Trump," continued Bedingfield, "who pissed away the chance to protect the lives of 200K Americans when he didn't make a plan to stop COVID-19."
Biden's people say Trump's inordinate focus on Biden's debating skills reflects on his own insecurity entering the debates. It also means Trump will have to do a lot more to impress voters after portraying his opponent as "Sleepy Joe" for so long.
On Augu.26, during the third day of the virtual Republican National Convention, Trump demanded Biden submit to drug tests before their first debate. Trump told the Washington Examiner he had noticed a sudden improvement in Biden's performance in the Democratic TV debates.
He offered no evidence to prove Biden is taking any kind of drug but said he knows it because "I'm pretty good at this stuff."
Trump made the same allegation against Hillary Clinton in 2016, when he accused her of "getting pumped up" before their debates. He challenged Clinton to take a drug test ahead of their final live debate. The Clinton campaign dismissed Trump's allegations.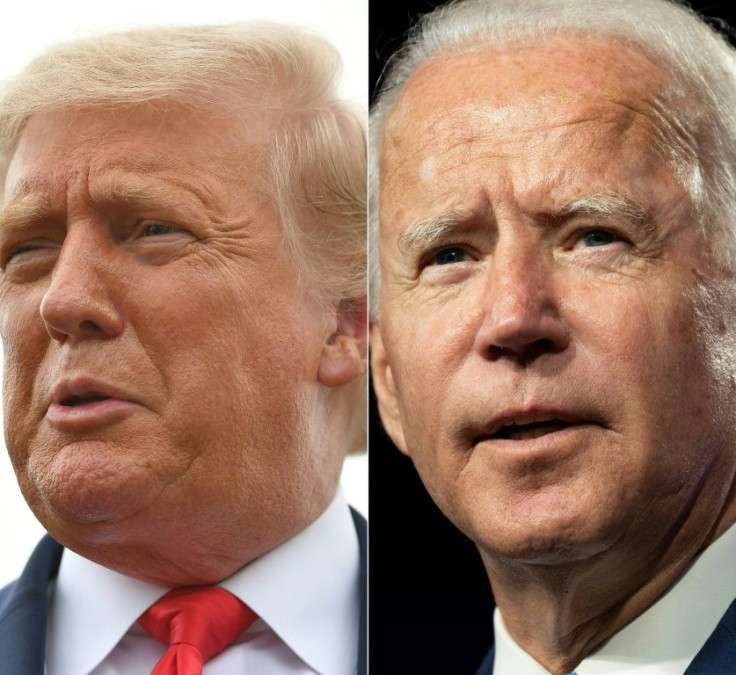 © Copyright IBTimes 2022. All rights reserved.
FOLLOW MORE IBT NEWS ON THE BELOW CHANNELS