Biden At It Again As He Confuses Wife For Younger Sister In Victory Speech
It was a day when former Vice President Joe Biden surprised with a bounce-back to the top of the Democratic ticket, but he couldn't seem to avoid the gaffes he is well-known for when he wrongly introduced his wife as his younger sister during his victory speech.
"It's a good night. It's a good night, and it seems to be getting even better," the Biden addressed his supporters Tuesday from his campaign headquarters in California after a night of adrenaline and surprise. "They don't call it Super Tuesday for nothing."
Biden was standing on the podium flanked by his wife, Jill, to his right, and his sister, Valerie, to his left. He then went on to introduce his younger sister to the cheering crowd.
"By the way, this is my little sister, Valerie," the former vice president said. But instead of going left, Biden reached out to the right and grabbed his wife's hand.
He suddenly realized the mistake and pointed to his sister, this time saying, correctly, "Oh, no, this is her."
"You've switched on me," he then complained to his sister. The 77-year-old then went on to embrace the two women and own his error. A frequent surrogate for his campaign, Biden has often referred to his younger sister Valerie as his best friend.
Biden, who was projected to win in seven states, scored an early lead over Vermont Sen. Bernie Sanders on Super Tuesday, who was only projected to win in two states as the first wave of results came in. However, Sanders is expected to rack up large numbers of delegates in Texas and California, where polls were due to close at 0400 GMT.
Biden's gaffes have been the highlight of his Presidential campaign and he has often been criticized by his rivals for the same. He was counted out of the presidential race after his early struggles but began to rebound with a landslide win in South Carolina last Saturday. That was followed by endorsements from Pete Buttigieg and Amy Klobuchar who withdrew from the race and decided to endorse their former rival.
Biden's onstage blunder was followed by demonstrations from a group of non-dairy protestors. The group tried to storm the podium where Biden was standing, but they were quickly escorted away. No one was injured in the incident.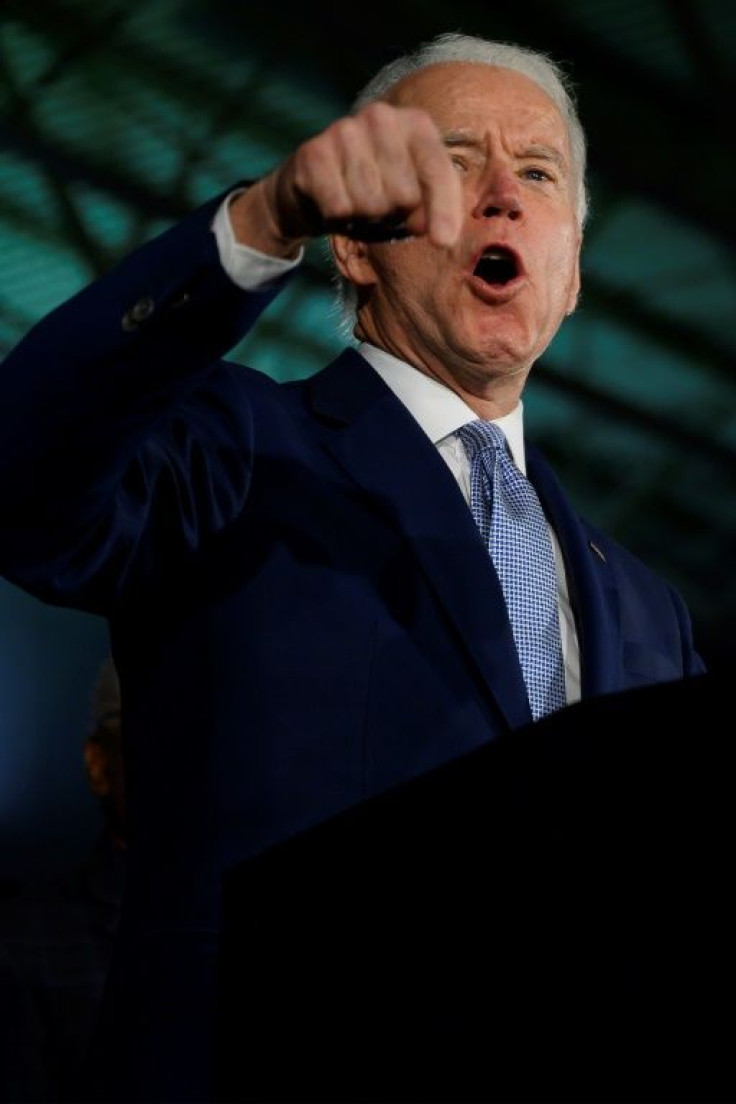 © Copyright IBTimes 2023. All rights reserved.