Biden To Reverse Transgender Military Ban In Coming Weeks
President Joe Biden will sign 17 executive actions on the first day of his presidency and even though the reversal of the transgender military ban won't be one of them, Americans can be expecting it in the coming weeks.
In 2017, former President Donald Trump announced that those who identify as transgender would not be allowed to serve in the military. It was a reversal of former President Barack Obama's policy that allowed transgender people to serve in any capacity.
"We are excited for the ban to be lifted and we never have to tell another service member that being their authentic selves is a barrier to serving their nation," Blake Dremann, who serves as treasurer of the LGBTQ military group Sparta, told NBC News in a statement.
"The resilience and success of trans service members have shown we are committed to the success of the Nation," he continued.
Lloyd Austin, Biden's nominee for defense secretary, has said he supports allowing transgender people to serve openly in the military.
The former policy allowed those who were already serving in the military to be "grandfathered" in if they already identified as transgender. As for those transgender individuals who were trying to enlist, they had to serve as their birth sex if they wanted to be in the military and couldn't go through their transition.
Around 14,707 transgender people were either on active duty or in the reserves, according to a 2016 Department of Defense survey.
Many Americans are excited about this change, along with the other policy changes on Biden's agenda.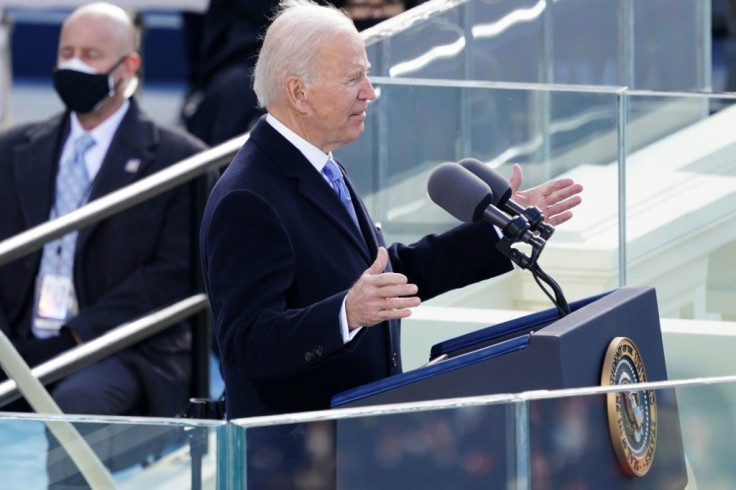 © Copyright IBTimes 2022. All rights reserved.
FOLLOW MORE IBT NEWS ON THE BELOW CHANNELS