Joe Biden Executive Orders: President Erasing Much Of Trump's Legacy With A Stroke Of A Pen
President Joe Biden is wasting no time on his first day on the job.
In the midst of inaugural festivities, the incoming commander-in-chief is taking aggressive steps to undo much of former President Trump's controversial legacy. He will issue no fewer than 17 executive actions on Wednesday, making an early mark in his first term.
Biden's forceful to-do list is historic in scope, ranging from heightened management of the COVID-19 pandemic to ending construction of Trump's long-promised border wall. The new president is also slated to nix a travel ban from Muslim-majority nations and rejoin such international alliances as the Paris climate agreement and World Health Organization. Biden will halt the Keystone XL pipeline -- one of more than 100 planned reversals on Trump's environmental policy.
There is much more to come, according to incoming White House press secretary Jen Psaki, as Biden addresses everything from climate change to equal opportunity.
"In the coming days and weeks, we will be announcing additional executive actions that confront these challenges and deliver on [Biden's] promises to the American people, including revoking the ban on military service by transgender Americans and the Mexico City policy," Psaki said, referring to the current blocking of federal funding to organizations providing abortions.
Among the most obvious changes to average citizens will be a requirement that protective masks be worn on all federal property, from post offices to immigration centers. A new COVID-19 response coordinator will manage vaccine distribution. Biden will further ask Americans to wear masks every day for the first 30 days of his presidency.
A nationwide moratorium on evictions, due to the pandemic, will be extended for at least 60 days. Likewise, payments and interest on federal student loans will remain deferred for eight months.
Other first-day actions include directing agencies to ensure racial equity, preventing workplace discrimination on sexual and gender identity, requiring noncitizens be included in the Census and congressional apportionment, and asking executive-branch appointees to sign an ethics pledge, which among other stipulations requires an independent Justice Department.
With Inauguration Day marked as a new beginning, Biden will devote each day for the rest of January to a particular part of the new president's sweeping agenda, according to a calendar viewed by CNN. February, for example, will be broadly dedicated to "restoring America's place in the world."
Thursday, Biden's first full day as president, will be centered on COVID-19, followed by Friday's push for economic relief, including new action on unemployment insurance and Medicaid. Coming days will focus on such themes as equity, climate change, healthcare and industry regulation.
In another stinging rebuke of Trump, a family-reunification taskforce will sort through the mess of immigrant children separated from their parents. Biden will also fortify protections for those brought into the country illegally as children and reverse Trump's expansion of immigration enforcement.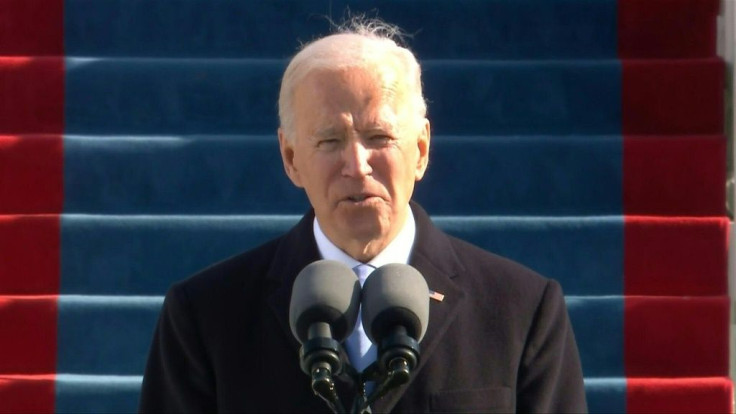 © Copyright IBTimes 2023. All rights reserved.
FOLLOW MORE IBT NEWS ON THE BELOW CHANNELS