Biden's Nuclear Offical Accused Of Stealing Luggage At Airport
KEY POINTS
The value of the suitcase was estimated to be more than $2,300
Investigators say Brinton was seen with the bag at least two times
Brinton initially denied stealing the suitcase to law enforcement officials
A Biden administration official has been accused of stealing a woman's luggage from Minneapolis' St. Paul Airport. The Vera Bradley suitcase was worth $2,325, according to a report.
The incident happened in September. Sam Brinton serves as the Deputy Assistant Secretary of the Office of Spent Fuel and Waste Disposition. The official prefers to use the pronouns "they, them and their" and identifies as gender fluid, according to the bio provided on the Office of Nuclear Energy website.
Brinton was charged with felony theft after they allegedly snatched the suitcase from the baggage claim at the airport on Sept. 16, according to court documents cited by the New York Post.
Investigators said that Brinton was spotted with the suitcase on at least two occasions, both times while traveling to Washington, D.C. The sightings were documented on Sept. 18 and Oct. 9, according to the outlet.
"That was my clothes when I opened the bag," Brinton told law enforcement officials at first, denying that they had stolen any bag. "If I had taken the wrong bag, I am happy to return it, but I don't have any clothes for another individual," they said at first. However, they later said it was still in their possession and had taken it mistakenly.
Brinton said they were not "completely honest" at first and admitted to taking away the wrong bag from the luggage belt at St. Paul Airport.
After realizing the bag did not belong to them, Brinton got nervous and "did not know what to do." According to the court documents, Brinton dumped the contents of the bag into the drawers of a hotel room.
Brinton was charged with felony theft of a moveable property without consent and could be sentenced to five years in jail, a $10,000 fine, or both. They were put on a one-month leave after the accusations were made, the outlet reported.
Brinton took up the role at the Department of Energy in June this year. "As one of if not the very first openly genderfluid individuals in federal government leadership, I was welcomed with open arms into the Department of Energy," they said at the time.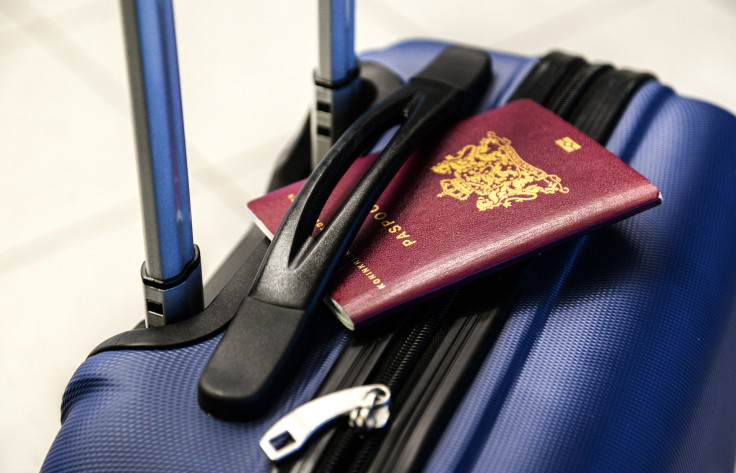 © Copyright IBTimes 2023. All rights reserved.
FOLLOW MORE IBT NEWS ON THE BELOW CHANNELS