'Big Bang Theory' Fan Creates Real Chemical Compound Based On Sheldon's 'Bazinga'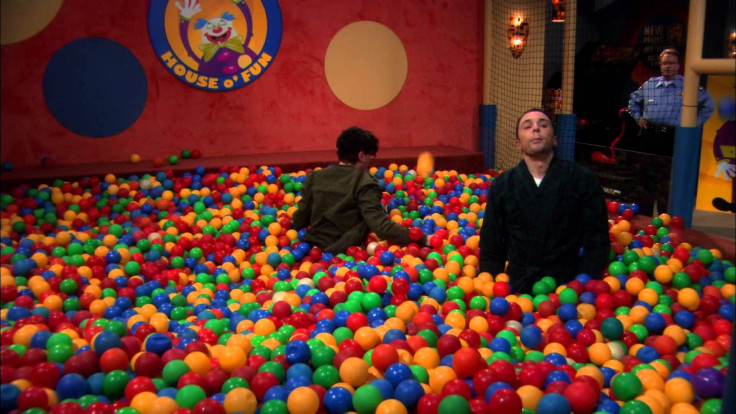 "Big Bang Theory" character Sheldon Cooper, played by actor Jim Parsons, has been using the term "bazinga" for the past 10 seasons.
Just recently, a researcher at Iowa State University came up with the idea to create a chemical compound based on the character's catchphrase. Typically, Sheldon says "bazinga" when he comes up with an exciting idea. He also uses it when he tries to upset his friends.
But Paul Canfield realized that no one has experimented on the three compounds represented in the term. This includes barium, zinc and gallium. While speaking with Scientific America, Canfield explained the idea, saying, "I think no one has ever tried this material and maybe this could be a new discovery of a high temperature superconductor or some kind of a quasicrystal or something like that."
Canfield added that there was also one episode of "Big Bang Theory" where Sheldon mentioned the three compounds, and he and his team got even more inspired. "I respect Dr. Cooper and all of his work, and take any pronouncement of his seriously. Therefore, when a pronouncement was made that a BaZnGa compound may exist, it was our obligation to check it as part of a scientific method… Wouldn't that just be smashing if we could find one, and maybe it would have interesting properties," he said.
Unfortunately, following the experiment, Canfield and his team did not find any remarkable properties. However, he and his fellow scientists were happy even just for trying.
Meanwhile, the cast of "Big Bang Theory" recently attended the 2017 San Diego Comic-Con, but Parsons wasn't present at the panel this year. Despite his absence, his co-stars talked about Sheldon's proposal to Amy (Mayim Bialik) in Season 10 and said that they were all in tears while watching the pivotal moment for the two characters.
However, Cuoco hinted that she hasn't been asked by the wardrobe department to get a fitting for her bridesmaid gown, according to TV Line. This may suggest that Sheldon and Amy's wedding may not necessarily happen this season. After all, Sheldon has yet to tell his girlfriend that he kissed another woman while she was away.
"Big Bang Theory" Season 11 will premiere on CBS on Sept. 25 at 8 p.m. EDT.
© Copyright IBTimes 2023. All rights reserved.