'The Big Bang Theory' Season 10 Contracts For Kaley Cuoco, Jim Parsons And Johnny Galecki Being Finalized?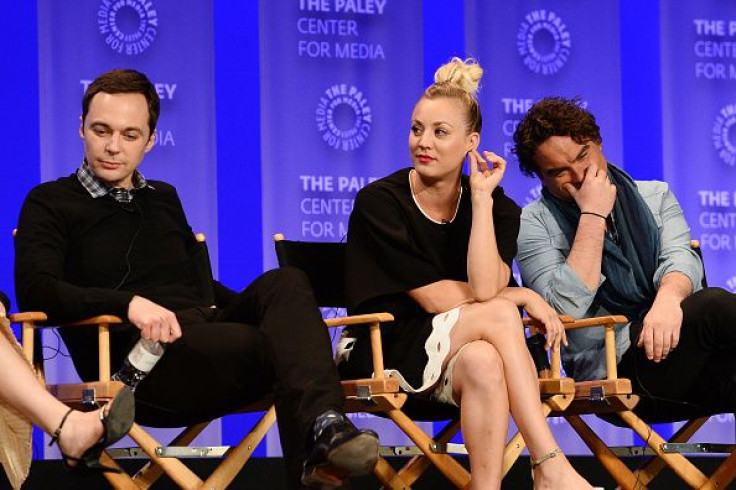 "The Big Bang Theory" Season 10 premiered last month on CBS amid reports that Kaley Cuoco's, Jim Parsons' and Johnny Galecki's contracts are up for renewal.
According to Variety, the network and the producers of the show are close to finalizing their deals for the three actors, who each receive $1 million per episode. It was confirmed that Cuoco, Parsons and Galecki only started receiving $1 million per episode after they signed a three-year contract with Warner Bros. TV in 2014. Two and a half years later, the network has to make a decision on whether or not the trio will receive an increase in their paycheck and if "The Big Bang Theory" will be renewed.
Meanwhile, there are rumors that "The Big Bang Theory" may make the cut at the end of Season 10. After all, producing the sitcom has become very costly. For each episode, approximately $9 million is spent on production alone. Added to this are the salaries of supporting cast members Simon Helberg and Kunal Nayyar, who are both receiving $900,000 per episode this season. Luckily, there's still hope for more installments as all the cast members of "The Big Bang Theory" are interested in returning for more seasons, regardless of whether or not they will get an increase in their salaries.
Cuoco previously appeared in "Jimmy Kimmel Live" to talk about the fate of the hit CBS sitcom. When host Jimmy Kimmel asked her if Season 11 is already a go, the actress joked that it's such an expensive question to ask.
Previously, the actress told TV Line that she's confident all of her co-stars would want to be part of "The Big Bang Theory" for as long as possible. "I think it's a given that we want to be here. That's the overall consensus. It might be a sticky road, but if I have anything to do with it, we'd be here for much longer. That's the goal," she said.
"The Big Bang Theory" Season 10 airs Mondays at 8 p.m. ET on CBS.
© Copyright IBTimes 2023. All rights reserved.