'The Big Bang Theory' Season 9 Spoilers: Episode 12 Promo Reveals Leonard And Penny In Therapy [VIDEO]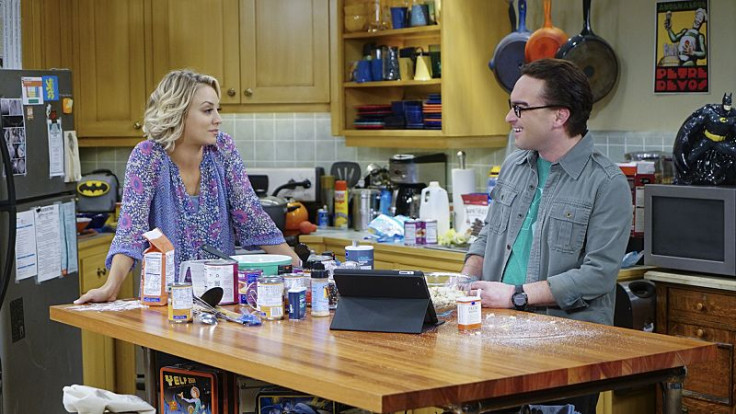 While fans of "The Big Bang Theory" will have to stick with watching the ball drop on New Year's Eve, the CBS comedy will be back the following Thursday with the Season 9 midseason premiere, "The Sales Call Sublimation." People all over the world have been making their New Year's resolutions this week and Leonard (Johnny Galecki) and Penny (Kaley Cuoco) are no exception. In fact, a promo for episode 12 reveals that the couple are trying something new in 2016 — therapy!
Yes, in the teaser video, Leonard and Penny are seeing a therapist played by guest star Jane Kaczmarek ("Malcolm in the Middle"). According to the synopsis, Leonard goes to see the shrink so that Penny can follow up and make a sales call on the unsuspecting woman. However, just because their intentions are not honest does not mean the couple will not get a chance to work through some of their actual relationship problems. Unfortunately, their biggest problem is not anything with each other, but Sheldon (Jim Parsons).
"We have a man-child living with us named Sheldon," a stressed out Penny tells the therapist.
"Leonard talked a lot about him. I wasn't sure he was real," the therapist replies.
Watch the promo for episode 12 below:
It seems fitting that the show would focus on fixing Leonard and Penny's relationship now that Sheldon and Amy (Mayim Bialik) are back on track. In the December 17 winter finale, Sheldon and Amy, newly back together after a season long breakup, decided to have sex for the first time. Though things may have started out awkwardly, it turns out Sheldon is a rock star in bed. However, he told Amy that they will put off having sex again until her next birthday
Watch Sheldon and Amy getting hot and heavy in the winter finale below:
What will Leonard and Penny learn from their therapy sessions? Fans will have to wait to find out. "The Big Bang Theory" Season 9 midseason premiere airs Thursday, Jan. 7 at 8 p.m. EST on CBS.
© Copyright IBTimes 2023. All rights reserved.