'The Big Bang Theory' Season 9 Spoilers: Episode 13 Synopsis Released; What Will Happen In The Empathy Optimization'?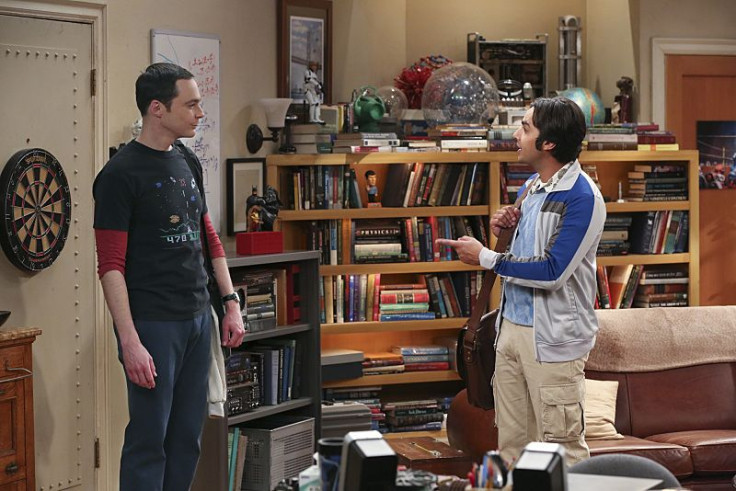 What would "The Big Bang Theory" be without Sheldon Cooper (Jim Parsons)? The stubborn scientist is the engine that drives the popular CBS comedy. However, for the rest of the characters on the show, Sheldon's arrogance and neuroses can get to be a little much sometimes. In fact, in episode 13 of Season 9, "The Empathy Optimization," the gang will go a long way to get a break from his antics.
According to the synopsis for episode 13, Penny (Kaley Cuoco), Leonard (Johnny Galecki), Bernadette (Melissa Rauch), Howard (Simon Helberg), Raj (Kunnal Nayyar), and Emily (Laura Spencer) decide to head to Las Vegas for the week on a party bus! However, they plan on leaving Sheldon, who has had a bad attitude lately (and a bad cold), behind. Sheldon does not want to be left out, so he goes on an apology tour, saying sorry to each of his friends in the hopes of getting them to change their mind.
The group's struggles with Sheldon are nothing new. In episode 12, "The Sales Call Sublimation," Penny told her new therapist, Dr. Gallow (guest star Jane Kaczmarek), that living with Sheldon stresses her out. In fact, the episode revealed she blames Sheldon for many of her problems with Leonard.
"Not only am I Leonard's mother, but we have this man-child living with us," she complained.
"Leonard told me a lot about him," Dr. Gallow continued. "I wasn't sure he was real."
"Oh, he's a real as the fine I have to pay for using too much toilet paper," Penny retorted.
Watch a clip from episode 12 below:
Will the gang go to Las Vegas without Sheldon? Fans will have to wait to find out. "The Big Bang Theory" airs Thursdays at 8 p.m. EST on CBS.
© Copyright IBTimes 2022. All rights reserved.
FOLLOW MORE IBT NEWS ON THE BELOW CHANNELS