'Big Bang Theory' Star Kaley Cuoco Shows Off Toned Abs In Sexy Workout Ensemble On Instagram [PHOTO]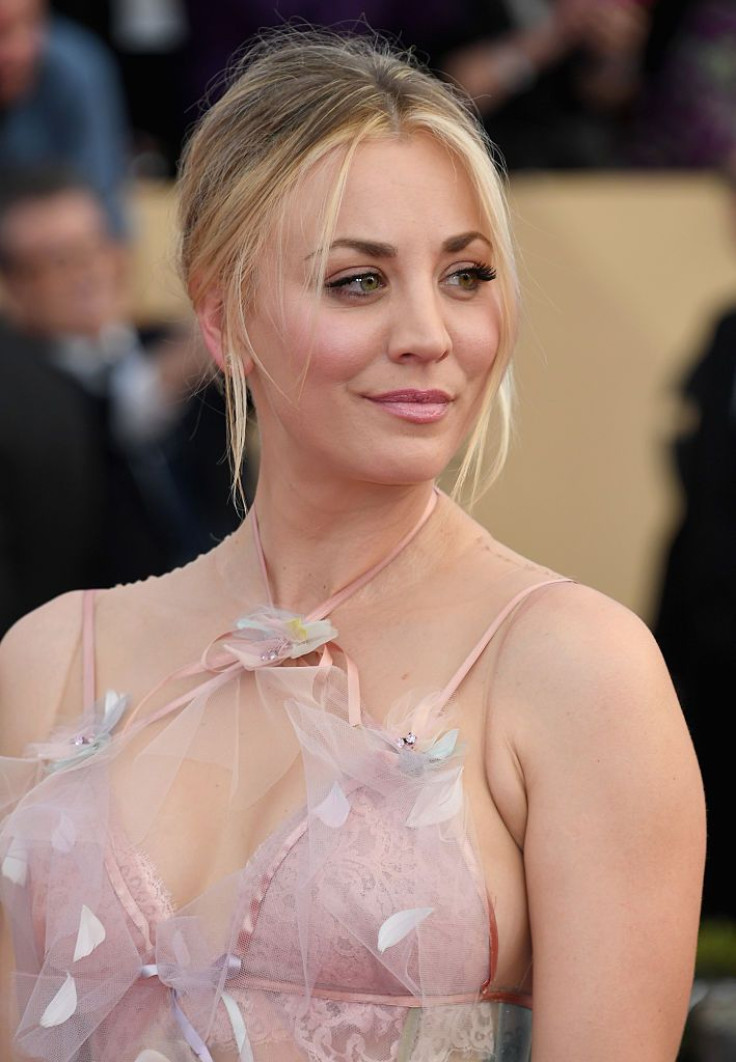 "Big Bang Theory" Season 10 star Kaley Cuoco works hard in everything she does, and this includes keeping her body fit and healthy.
The 31-year-old actress showed off her toned figure and abs in her skintight, printed light blue workout clothing in a new photo she posted on Instagram. In the snap, Cuoco holds up a peace sign as she poses for the camera with one of her dogs.
Cuoco revealed in the caption of the Instagram photo that she's collaborating with Gold Sheep Clothing on an "amazing project." She didn't exactly say what the project is, but since her collaborator is a clothing brand, it could involve releasing a collection of apparel. She also confirmed that the project will benefit Paw Works, a California nonprofit organization that rescues abandoned animals and helps them find permanent homes. The actress added that the dog, named Tango, is up for adoption and encouraged those who want a dog companion to contact Paw Works.
Shortly after sharing the photo, Cuoco also shared new clips of herself with her horses. The first video shows her practicing horseback riding with her horse Benji, while the second one is of the actress hanging out with her horse Netty. "Nosey Netty always knows where the treats are hiding," she wrote as a caption for the second clip.
Meanwhile, Cuoco recently crossed another item from her bucket list. On Monday, Feb. 6, she posted a photo of the "Big Bang Theory" characters as Lego toys. The snap showed her character Penny, Sheldon (Jim Parsons), Leonard (Johnny Galecki), Howard (Simon Helberg), Raj (Kunal Nayyar), Bernadette (Melissa Rauch) and Amy (Mayim Bialik) sitting in a Lego version of their living room as seen on the show. Check out the adorable pic below!
Catch Cuoco when "Big Bang Theory" Season 10 airs every Thursday at 8 p.m. EST on CBS.
© Copyright IBTimes 2023. All rights reserved.