'The Big Bang Theory' Star Kaley Cuoco Still Appearing As Kaley Cuoco-Sweeting In Season 9 Credits Despite Divorce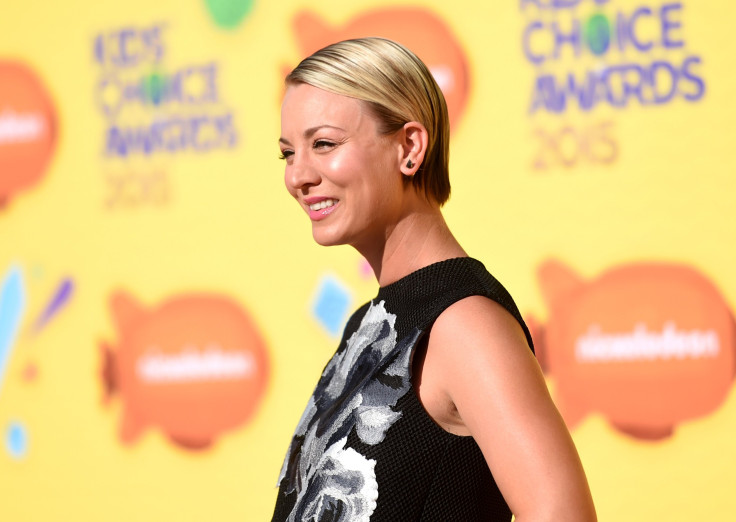 As Penny on CBS' "The Big Bang Theory," Kaley Cuoco is a newlywed, but in real life the actress just filed for divorce from her husband, Ryan Sweeting. Her TV show did not seem to get the memo. Cuoco has been billed as Kaley Cuoco-Sweeting on "The Big Bang Theory" for the nearly two years she has been married, and despite the recent change to her relationship status, the CBS series was still sticking with "Sweeting" in the credits as of Sept. 28.
This past Friday, Cuoco, 29, announced that she had filed for a divorce from Sweeting, 28, after 21 months of marriage, according to US Weekly. Divorce documents obtained by the outlet revealed that the actress planned to legally change her name back to Kaley Cuoco after going by Kaley Cuoco-Sweeting while married. While it would have certainly been last-minute, a weekend should have been more than enough time for producers to adjust the graphics on the show's credits to reflect Cuoco's new single status. Perhaps CBS is waiting for a more confirmation or for the divorce to be finalized before making any changes. However, it could also have simply been an oversight.
Having announced her divorce, Cuoco is moving on with her life. The actress was spotted Sunday attending the Bryan Brothers Tennis Fest in California. Cuoco posted pictures of herself at the event on Instagram, appearing to be in good spirits (and without her wedding ring).
Ironically, a recent episode of "The Big Bang Theory" featured Cuoco fighting to fix her fictional marriage. In the Season 9 premiere, Cuoco's Penny and boyfriend Leonard (Johnny Galecki) eloped in Las Vegas. However, the reveal that he had kissed another woman two years prior on an expedition to the North Sea rocked the newlywed couple. In episode 2, which aired Monday following Cuoco's divorce announcement, Penny confronted the woman Leonard had locked lips with and realized that Leonard had actually just been insecure about their relationship. It seems Cuoco's TV relationship is rock-solid after all.
Watch the promo for episode 3 of "The Big Bang Theory" Season 9 below:
Will CBS change the credits before episode 3? Only time will tell. "The Big Bang Theory" airs Mondays at 8 p.m. EDT on CBS.
© Copyright IBTimes 2023. All rights reserved.