'Big Bang Theory' Star Melissa Rauch Is Pregnant Again After Suffering A Miscarriage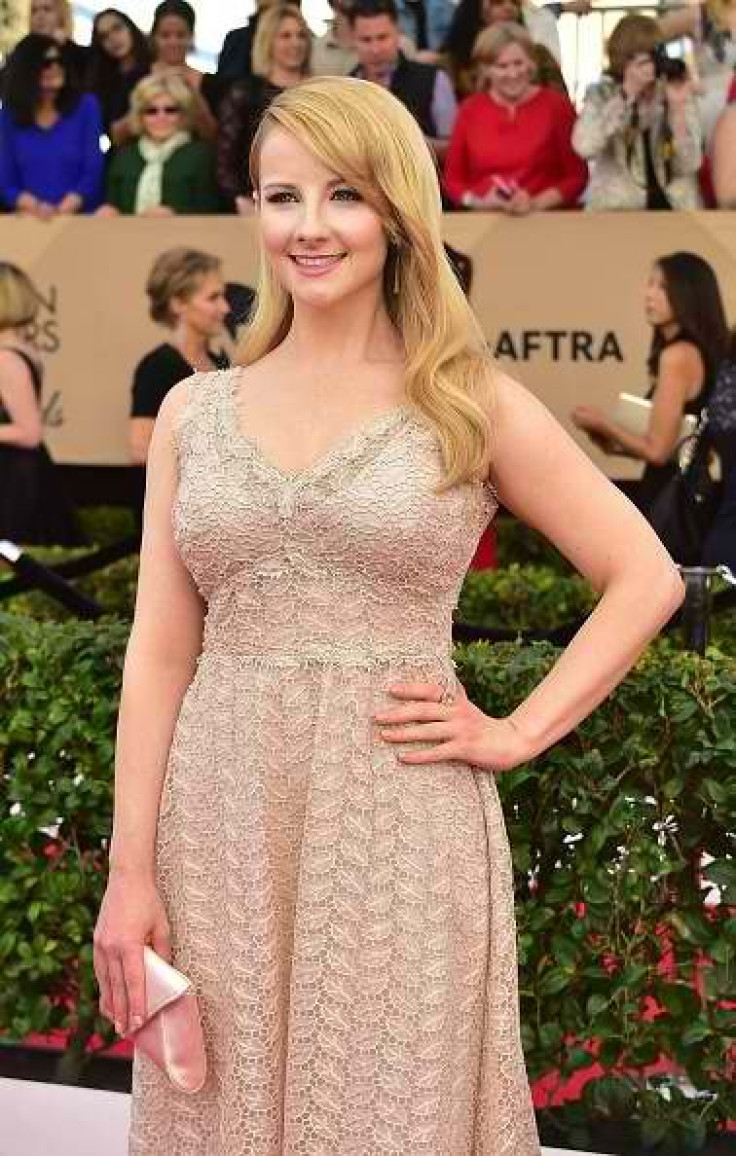 Melissa Rauch is expecting her first child.
The "Big Bang Theory" actress made a big announcement on Tuesday via Glamour that she is once again pregnant. Rauch was apparently hesitant to share the happy news because she feared that she would once again miscarry. However, she decided to share it first, instead of waiting for someone to see her waddling around with a baby bump and announce it to the world.
"Melissa­ is expecting her first child. She is extremely overjoyed, but if she's being honest, due to the fact that she had a miscarriage the last time she was pregnant, she's pretty much terrified at the moment that it will happen again," the statement read.
READ: Melissa Rauch returns for "The Big Bang Theory" Season 11 and 12
Rauch's journey to parenthood has not been easy. She admitted that she grieved for the loss of her first child and struggled with fertility issues. There was a point in her life when she questioned herself, "Why are these shiny, carefree, fertile women so easily able to do what I cannot?" Having a baby was a challenge to the actress, so getting pregnant is a big blessing for her.
As Rauch brings her good news, she remains sensitive to other women who are currently experiencing the same problems with regards to getting pregnant. "When I thought about having to share the news about expecting this baby, all I could think about was another woman mourning over her loss as I did," the "Best Week Ever" star wrote. "It felt a bit disingenuous to not also share the struggle it took for me to get here."
Rauch is married to writer Winston Biegel. The couple has been working together on writing projects since 2005. They started with "The Miss Education of Jenna Bush," which won the outstanding solo show at the New York International Fringe Festival. They also wrote "The Condom Killers" and "If We're No Married by 30."
For Rauch, her favorite collaboration with her husband is "The Bronze" in 2015, which also starred her in the lead role as Hope Ann Greggory. Her character was a former gymnastics bronze medalist who took action when a promising young gymnast threatens her local celebrity status. "I was just so thrilled because when we wrote it on the page, we kept thinking are we actually going to be able to do this?" Rauch told People of the movie.
She also opened up about what it was like filming scenes with her husband directing her. "It's also very interesting to have your husband behind the monitor while you're shooting something like this and you hear him say like, 'I think we can get another take of that,'" Rauch said of her intimate scene with co-star Sebastian Stan on the film.
Are you happy that Rauch and Biegel will be parents soon? Share your thoughts below.
© Copyright IBTimes 2023. All rights reserved.