'Big Brother' 2021 Spoilers: New HOH After The Double Updates On His Cookout Nomination Plans
"Big Brother" viewers watched Thursday night as not one, but two Season 23 cast members were booted from the game.
During the first half of the live episode on CBS, Claire was evicted during her ally Tiffany's Head of Household reign. After it was revealed the episode would feature a surprise double eviction, Hannah secured the next HOH title, nominating Alyssa and Xavier for eviction.
Xavier soon after pulled himself down with the Power of Veto, leading to Kyland going on the block, but it was eventually Alyssa who was sent to the jury.
New Head Of Household
After the episode came to a close on Thursday night the cast played in another Head of Household competition. Live feed results show that Kyland was the big winner of the night. So, who will he be nominating for eviction and who from the Cookout could be walking out the door during the next live episode?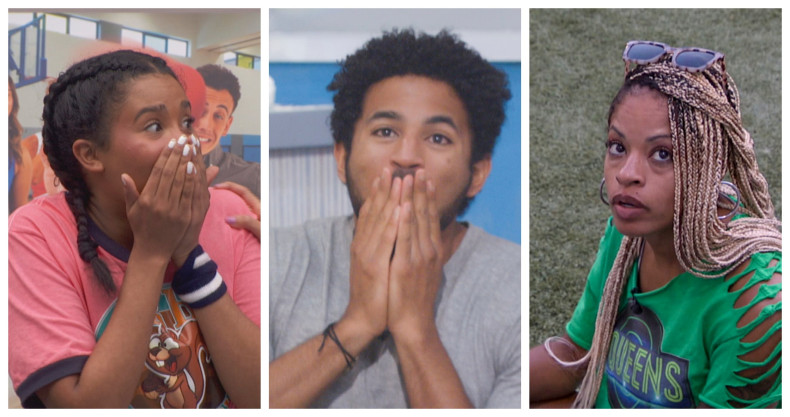 Who Is Going Home Next?
According to Big Brother Daily, though Kyland was not planning on securing this week's HOH, he appears to already have a plan in mind for his nominations. With no one left outside of the Cookout alliance in the "BB" house, Kyland will be the first member to start going after his own allies.
Early Friday morning, when speaking with Xavier, Kyland revealed he was considering nominating Hannah and Tiffany for eviction. Azah, he said, would be his backup nominee.
These tentative nomination plans come after Tiffany ruffled her alliance's feathers last week by going against the group's plan to have Kyland win the HOH.
Catch the next episode of "Big Brother" Sunday at 8:30 p.m. EST on CBS.
© Copyright IBTimes 2022. All rights reserved.