'Big Brother' 2021 Spoilers: Who Is Going Home On First Double Eviction? Tiffany May Follow Claire
The first double eviction for "Big Brother" Season 23 is almost upon us and it appears the first evictee is already a lock among the cast.
Wednesday's episode saw Head of Household Tiffany's target for the week, Alyssa, pull herself off the block using the Power of Veto. After Tiffany was forced to show her hand and either put up her friend Claire or another member of her Cookout alliance, she sided with the latter during the Veto ceremony.
First Eviction
Now, Claire and Xavier are both up for eviction during Thursday's live episode and it appears Claire will be the one going to the jury house.
As noted by Big Brother Network, Xavier has been campaigning hard to stay in the game. Despite him being a member of this season's reigning alliance the Cookout, however, Thursday night's vote may not be unanimous.
As noted by the live feed recap outlet, at least one member of the Cookout, likely Hannah and Azah, is expected to vote to evict Xavier in order to keep their alliance a secret from Alyssa, Xavier's longtime plus-one.
But Claire won't be the only 2021 cast member walking out the door on the next episode. As noted by CBS, the next installment will feature a second eviction.
The Second Eviction
As for who will be on the chopping block next, it all depends on who wins Head of Household. As the only remaining houseguest who is not a member of the Cookout, it is safe to say Alyssa is in danger. Though should Alyssa become the next HOH, the Cookout will be forced to break up.
After putting Alyssa on the block this week, Tiffany could easily see her return the favor should she win HOH.
Tiffany could also find herself in danger with her own allies. As noted by Big Brother Network, Tiffany is "vulnerable" heading into the new week should Xavier or Derek F. win. Writes the outlet, "if Tiffany is on the block against another CO [Cookout] I think her allies won't hesitate to cut her."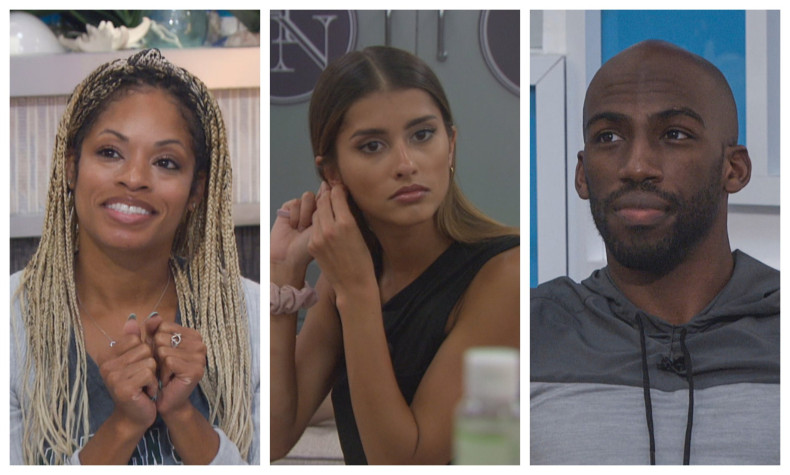 Catch the first double eviction episode of "Big Brother" 23 on Thursday at 8 p.m. EST on CBS.
© Copyright IBTimes 2022. All rights reserved.