'The Biggest Loser' 2016 Spoilers: Season 17 Trainer Jen Widerstrom Reveals Her 'Favorite Breakthrough' From Premiere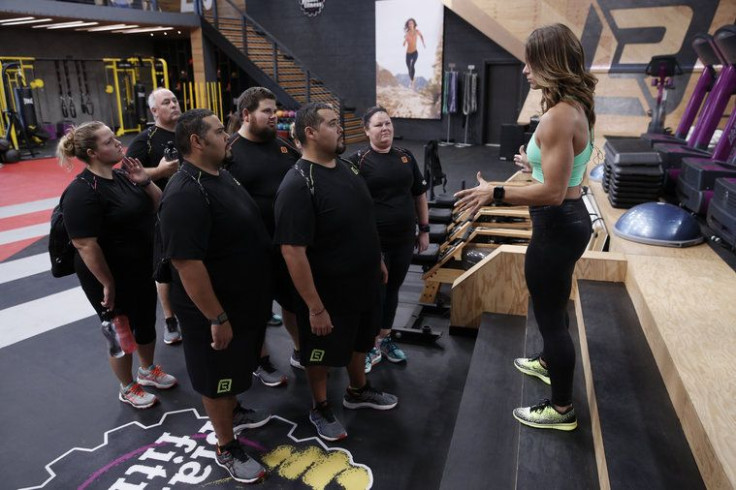 The Season 17 premiere of "The Biggest Loser" was one of the show's most emotional installments to date. From the unveiling of former "Voice" contestant Erin Willett's battle against bulimia to Toy Grandison's heartbreaking story of losing her son, the hit NBC series was full of moments sure to leave you misty-eyed.
But it was those painful stories that inspired each one of the show's contestants to make a change in their lives – a health change. In a blog post for People magazine, trainer Jen Widerstorm revealed which competitor she particularly enjoyed watching defeat her inner demons during the season's first episode.
"[Sarah Gilbert's] constant feeling of worthlessness is what led her to her highest weight and along with it, her greatest unhappiness," Jen spoke of the 27-year-old Georgia native. "I love how we have moments on camera of her fighting to conquer the sled and that negative voice in her head telling her she did not deserve to be chosen for my team."
Widerstrom revealed her that favorite breakthrough of the premiere occurred while she was coaching Sarah on the rowing machine.
"To see her demeanor change, in the way she drove through her legs with power and in the way her eyes got clear and convicted. I literally saw any insecurity drift from her face as she saw her own strength in her numbers right in front of her on the screen," Jen said.
According to Sarah's profile page, she suffered "a lifetime of insecurity and emotional eating," which has been "most pronounced in the last 10 years."
"My whole life I've compared myself to other people," Sarah explained in the premiere episode. "It's always been about, you know, 'Sarah's not as pretty as that person,' or, 'Sarah's not as skinny as that person.'"
But the makeup artist revealed in her "About Me" profile that she's ready to become confident and prove her worth – with the help of her father and teammate.
Season 17 of "The Biggest Loser" airs Mondays at 9 p.m. EST on NBC.
© Copyright IBTimes 2023. All rights reserved.