Bill Clinton Slams 'Fact-Free' Donald Trump: Defends Hillary In CNN Interview
Former U.S. President Bill Clinton, husband of Democratic presidential hopeful Hillary Clinton, took a swing at Republican front-runner Donald Trump, saying he was running a "fact-free" campaign in an interview Tuesday with CNN's Erin Burnett. Clinton also defended his wife, highlighting the work she did as secretary of state in imposing sanctions against Iran.
Trump criticized Hillary Clinton's tenure at the State Department (2009-13) Monday in a CNN interview, saying, "When we look at what's going on in the world, when we look at what Hillary did as secretary of state, she goes down as perhaps the worst secretary of state in history. ... If you look throughout the world during her reign and the reign of Obama, the whole world is blowing up," Trump said. "We have lost our friendships. We have lost everything."
The former president fired back in defense of his wife in his Tuesday night interview.
"Well the thing about branding is, you don't have to be -- you can be fact-free," Clinton said.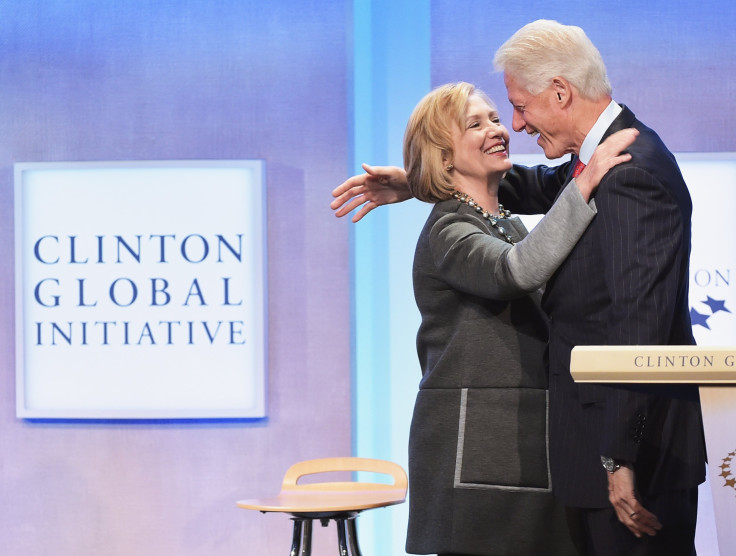 The former president also commented on Trump's need to offer more policy proposals of his own.
"You have to be able to brand yourself. You have to be able to be identified," the former president said, adding he thinks Trump has a chance to win the Republican nomination, CNN reported. "But at some point you also have to say what are you going to do. You can't just spend all your time saying everything everybody else did was wrong, and they were all doofuses."
Clinton highlighted his wife's efforts to execute successful sanctions that advanced negotiations over the controversial Iran nuclear deal, saying even Republicans would admit the sanctions on Iran were well done. The former president also praised her work on the new Strategic Arms Reduction Treaty with Russia.
In response to his wife's struggles in the polls -- her popularity has plummeted amid the controversy regarding her use of a private email server during her tenure as secretary of state -- Clinton said: "If I were sitting in your chair and you were sitting here, and you wanted to run for office, and I had four or five months to make sure nothing but the opposition's negative claims on you were run, and I presume your guilt with every question, and I beat up on you, do you think I could run your favorables down?"
© Copyright IBTimes 2023. All rights reserved.