Bill Cosby Defamation Lawsuits: Janice Dickinson Sues Comedian For Branding Her A Liar Over Rape Allegations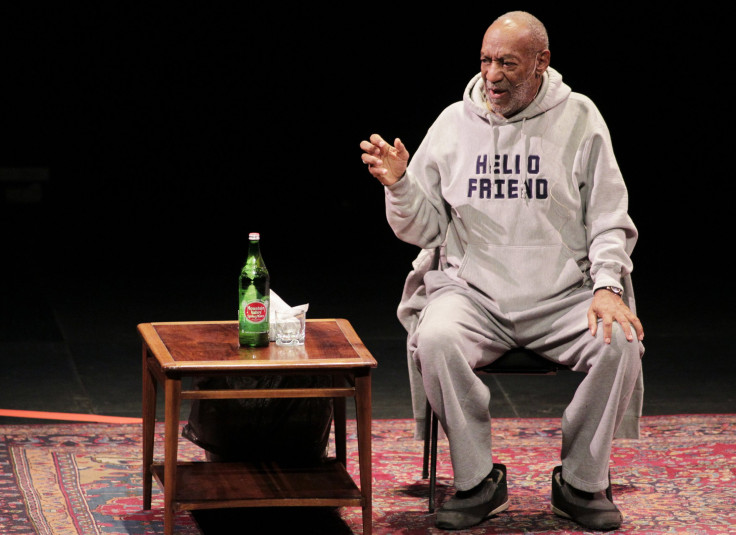 Janice Dickinson filed a defamation lawsuit against Bill Cosby on Wednesday, months after his lawyer branded her a liar over rape allegations. The 60-year-old model had claimed last November that she was drugged and raped by the comedian decades ago.
Dickinson's lawsuit reportedly seeks unspecified damages stating that "The Cosby Show" star intentionally inflicted emotional distress by denying her rape accusations and calling her a liar. The lawsuit reportedly states that Dickinson sought a retraction of the comments made by Cosby's lawyer but her request was denied. The lawsuit also provides details about Dickinson's rape claims, which came amid a series of sexual assault and rape allegations against Cosby.
"Janice Dickinson, like over three dozen other Cosby victims, recently publicly disclosed that she was drugged and raped by Bill Cosby," Dickinson's lawyer wrote in the complaint, according to People magazine. "In retaliation, Cosby, through an attorney, publicly branded her a liar and called her rape disclosure a lie with the intent and effect of revictimizing her and destroying the professional reputation she's spent decades building."
Dickinson spoke out against the 77-year-old Cosby during an interview with Entertainment Tonight last year, claiming that the actor raped her after a dinner meeting in California in 1982.
"I would like Cosby to come out and at least acknowledge that he is a pig, he is a monster, and he raped me," Dickinson said on the show. At the time, Cosby's lawyer Martin Singer had said that Dickinson was "fabricating and lying about Bill Cosby."
Dickinson reportedly said, in the lawsuit, that she did not report the incident to police in the early 1980s out of fear of retaliation from Cosby, adding that she also wanted to go public with her story in a 2002 autobiography but was prevented from doing so by the book's publisher.
Sexual assault allegations against Cosby resurfaced last year, and over 40 women have so far come forward publicly with their decades-old stories.
Three women who have also accused Cosby of sexual abuse have filed defamation lawsuits against him in a Massachusetts federal court. Tamara Green was the first to file the suit in December, followed by Therese Serignese and Linda Traitz, who claimed that they too had been victims of defamation after coming out with their claims of sexual assault against the comedian.
© Copyright IBTimes 2023. All rights reserved.
FOLLOW MORE IBT NEWS ON THE BELOW CHANNELS