Bill Cosby Special Postponed By Netflix Amid Rape Allegations; Actor's Lawyer Slams Janice Dickinson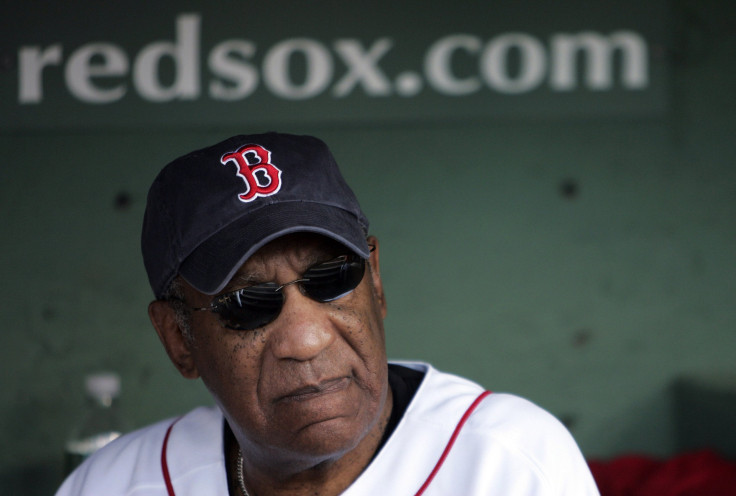 A comedy special featuring Bill Cosby has been postponed by streaming service Netflix after a string of sexual abuse allegations against the comedian resurfaced in the last few weeks. The move came within hours of model Janice Dickinson's interview with "Entertainment Tonight" in which she accused Cosby of rape.
Netflix reportedly said in a statement Tuesday that it will postpone the premiere of the special "Bill Cosby 77," which was scheduled for Nov. 27, but did not reveal the reason behind the decision nor did it mention a new date for the special's release. The 77-year-old comedian had agreed to Netflix's decision, the company said. Earlier, Cosby's appearance on the "Late Show with David Letterman" and "The Queen Latifah Show" were cancelled.
On Wednesday, Cosby's attorney said that Dickinson's allegation that the actor raped her after a dinner meeting in California in 1982, is a lie, NBC Philadelphia reported.
"Janice [Dickinson's] story accusing Bill Cosby of rape is a complete lie," Marty Singer, Cosby's attorney, reportedly said, in a statement. "There is documentary proof that Janice Dickinson is fabricating and lying about Bill Cosby."
On Sunday, Joan Tarshis, a former actress, had claimed that Cosby had drugged and raped her on two occasions in 1969, while another actress, Barbara Bowman, claimed in a Washington Post column last week that the actor raped her when she was a 17-year-old aspiring actress in 1985. More than 13 women have reportedly come forward accusing the comedian of sexual abuse. In 2006, Andrea Constand, who had filed a civil suit against Cosby, settled the case for an undisclosed amount.
In an interview with NBC10 in Philadelphia, which was published Tuesday, a former prosecutor said that he did not charge Cosby with sexual assault in 2005 because he could not prove it.
"At the time I remember thinking that he probably did do something inappropriate," Bruce Castor reportedly said. "But thinking that and being able to prove it are two different things.
"I didn't say that he didn't commit the crime," Castor reportedly said. "What I said was there was insufficient, admissible, and reliable evidence upon which to base a conviction beyond a reasonable doubt. That's 'prosecutors speak' for 'I think he did it but there's just not enough here to prosecute.'"
Castor also reportedly said that the alleged victims had delayed speaking up about their sufferings, which harmed the case.
"As much as I wanted to go forward, there wasn't enough evidence and prosecutors are bound by the law," he reportedly said. "I mean, I'm not a fool. I recognize that had I arrested Bill Cosby it would've been front page news at every newspaper in the world and led every broadcast in the world. In my position that's something that might be of value to me."
Cosby is yet to address the several rape allegations against him, while one of his lawyers said Sunday that the actor would not comment on the "decade-old, discredited allegations."
© Copyright IBTimes 2023. All rights reserved.