Bill Cosby Says He 'Can't Speak' About Sexual Assault Allegations During 'Good Morning America' Interview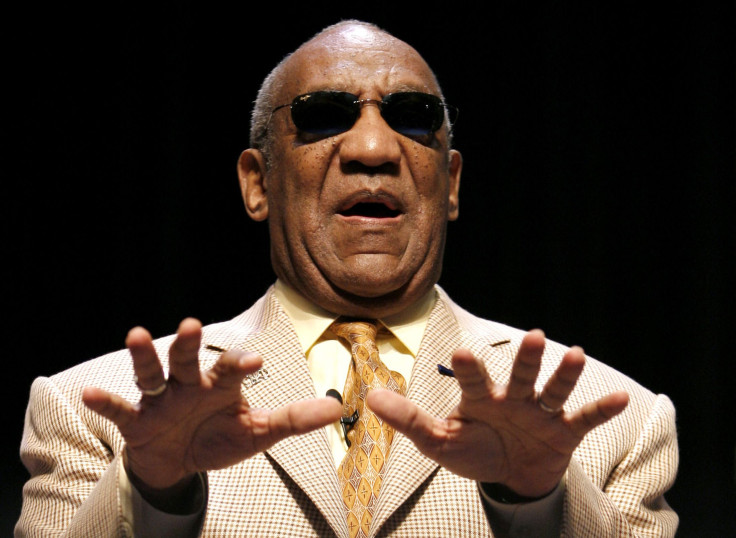 Bill Cosby appeared on "Good Morning America" Friday morning, where many believed he would address the sexual assault allegations currently targeting him. However, the 77-year-old comedian remained tight-lipped on the matter.
The appearance was part of an effort to promote the Black Belt Community Foundation. The charity works to raise money to better the education of children in underserved communities in the Selma, Alabama, region. ABC Correspondent Linsey Davis sat down with the former "Kids Say The Darndest Things" host to discuss the organization and -- of course -- attempt to get answers about the current state of his legal issues.
Cosby struggled to answer many of the questions Davis posed during their sit-down. He frequently stumbled over his words and strayed from the point. Though he would not say much, Cosby told Davis he had "never seen anything like" the situation he's currently facing. When asked how he would handle it if one of the children involved with the Black Belt Community Foundation approached him about the allegations, Cosby said he was "not sure that they will come like that."
"I think many of them say, 'Well, you're a hypocrite.'... My point is, OK, listen to me carefully, I'm telling you where the road is out. You wanna be here or you wanna be concerned about who is giving you the message?"
Cosby's troubles date back as far as 2004 when one woman came forward about an incident she said occurred in 1965. Following her confession, more and more women came forward with similar claims. At present more than 40 women, including one-time super model Janice Dickinson, have come forward claiming the former "Cosby Show" star gave them drugs and performed various unwelcome sexual acts with them. Many have said the once legendary funnyman had paid them to stay quiet about the incidents.
Amid the controversy Cosby continued to book appearances and shows, despite frequent booing and low ticket sales. Prior to this appearance, Cosby refused to discuss the claims at all. During a November 6, 2014 interview, Cosby told a reporter he had "no comment" on the situation and stated simply, "I don't talk about it."
See the full interview below:
ABC News Videos
© Copyright IBTimes 2023. All rights reserved.