Bill Cosby Prison Sentence Among Top Hollywood Stories Of 2018
Many notable stories rocked Hollywood in 2018, with most stemming from the 2017 #MeToo movement. Among the most prominent was the conviction of famed comedian Bill Cosby.
Cosby in April was found guilty of three counts of aggravated indecent assault for drugging and sexually assaulting former Temple University employee Andrea Constand in 2004 at his home near Philadelphia. He was sentenced in September to three to 10 years at State Correctional Institution – Phoenix in Skippack Township, Pennsylvania.
Constand was the first woman to pursue sexual assault charges against Cosby, who was accused by more than 60 women of sexual misconduct dating back to the 1960s.
"No one is above the law, and no one should be treated differently or disproportionally," Judge Steven O'Neill said when handing down Cosby's sentence.
Earlier this month, Cosby's lawyers filed a list of alleged trial errors in an effort to appeal his prison term.
Cosby, now 81, was known as "America's Dad" after creating and starring in family-friendly programs like "The Cosby Show" and "Fat Albert." There have been estimates that his net worth had at one point exceeded $400 million.
Gossip website RadarOnline on Thursday reported that Cosby had made bizarre rants from prison. "The plan is to make me look totally crazy so nobody believes anything I am saying" Cosby reportedly said. He also said he believed he was haunted by the ghost of his deceased mother.
Some of the other notable names to be accused of sexual misconduct since October 2017 include producer Harvey Weinstein, media executive Les Moonves, director Brett Ratner, actor Kevin Spacey, as well as morning news anchors Charlie Rose and Matt Lauer.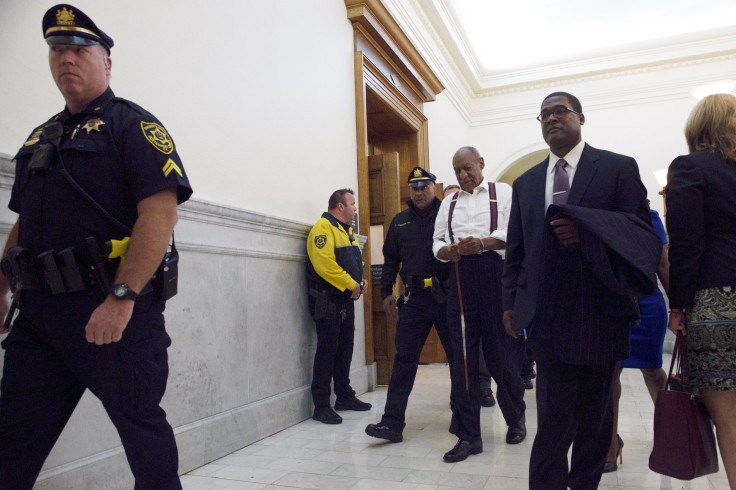 © Copyright IBTimes 2023. All rights reserved.