Bill Cosby Rape Allegations: Why Doesn't He Face Criminal Charges?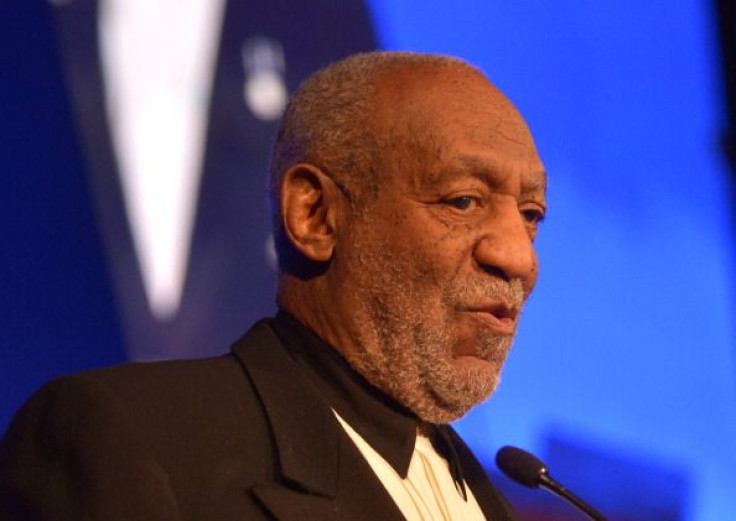 Bill Cosby's career is in a tailspin with networks and venues cutting ties to him as a series of women continue to come forward with allegations that the comedian drugged and raped or sexually assaulted them over the past 30 years. His reputation as a folksy American icon has been irreparably tarnished by the accusations, but he has never faced criminal charges in connection with the alleged assaults.
To many observers, this represents a gross miscarriage of justice. But the current state of the law and the nature of sex crimes and evidence collection often render it next to impossible to secure a criminal conviction against rapists, experts said.
One oft-lamented aspect of rape prosecutions is the statute of limitations, under which criminal and civil charges of sexual assault, rape or sexual abuse cannot be brought after a certain period of time has passed. The time period that accusers have to file charges differs from state to state but generally bar most of Cosby's accusers from filing criminal charges or civil suits against him because the alleged crimes happened too long ago.
"These cases are not going to be in the criminal court, because all of the claims I know of are all outside the statute of limitations," New York criminal defense attorney Daniel A. Hochheiser said. "In my opinion, there's not going to be any criminal charges filed against Mr. Cosby because these cases are all too old."
The issue of statutes of limitations is hotly debated, as many people feel that they protect criminals from facing consequences for their crimes. But they serve an important purpose, according to Stuart Slotnick, criminal defense attorney at the law firm Buchanan, Ingersoll and Rooney in New York.
"That's a fundamental concept in our legal system, that people can't be questioned for things that happened decades ago," Slotnick said. "One of the reasons for statutes of limitations is that if an accuser makes a claim, then the person who was accused will have a very difficult time going back 10, 15, 20 years to defend themselves because evidence and witnesses may be gone."
Not everyone who has accused Cosby of sexual assault, however, is outside of the window set by the statue of limitations.
Bruce Castor, a former district attorney for Montgomery County, Pennsylvania, spoke out Thursday about why he chose in 2005 not to prosecute Cosby in connection with allegations by Temple University employee Andrea Constand that the comedian drugged and sexually assaulted her in 2004.
"I didn't say that he didn't commit the crime," Castor told NBC Philadelphia. "What I said was there was insufficient admissible and reliable evidence upon which to base a conviction beyond a reasonable doubt. That's 'prosecutors speak' for 'I think he did it, but there's just not enough here to prosecute.'"
His experience with Constand's case shines a light on the uphill battle alleged victims often have in getting their cases heard and bringing their attackers to justice. Particularly problematic is that physical evidence often quickly becomes difficult to procure after an attack, a fact that makes it difficult to get charges to stick.
"At the time I remember thinking that he probably did do something inappropriate. But thinking that and being able to prove it are two different things," Castor explained. "You lose the ability to test for blood or intoxicating agents, whether she was drugged."
Andrew Flier, a senior partner at Flier & Flier in L.A. and former Los Angeles County prosecutor, said that prosecutors must consider a wealth of circumstances and evidence in deciding whether to pursue a criminal case, and that the information they gather often leads them to decline to do so.
"I'd want to know the injuries. And were they documented? Did she go to the emergency room or the doctor? Were there statements made or a 911 call? But I would also want to know other information such as the character of the victim and subject and the reasons for any delay [in reporting the crime]," he said.
Constand eventually filed a civil suit against Cosby. The case was settled in 2006 for an undisclosed amount, but not before her attorney claimed that 13 supporting witnesses were on board to disclose their own allegations of being sexually assaulted by Cosby.
The testimony could mean that prosecutors may have a case somewhere down the line. Other accusers may be seeking to file charges against Cosby or there could be extenuating circumstances, such as if one of the accusers was a minor at the time of an alleged attack against them, according to Stanley L. Friedman, a criminal defense lawyer and former federal prosecutor.
"I've defended people in Mr. Cosby's position, and a lot of times it's a matter of waiting to see if a prosecutor can piece something together and if it's within the statute of limitations," he said. "So it might be a while before we see an end to this."
Despite the lack of criminal proceedings, the allegations against Cosby have already resulted in catastrophic impacts on his career. The most recent blow came Friday, when his Nov. 28 gig to perform at Treasure Island in Las Vegas was canceled. The casino and hotel's spokeswoman Michelle Knoll told the Associated Press that the hotel and Cosby reached a mutual decision to nix the event because "it wasn't a good time" for such a performance.
Over the past week, Cosby has also seen the development of a new NBC comedy series he was slated to star in axed, Netflix postponed the release of his new stand-up special "Bill Cosby 77," and reruns of "The Cosby Show" have been removed from TV Land's programming lineup.
"He's already suffered consequences for the allegations on a business level," Slotnick said. "Whether the allegations are true or not, he's a public figure and there are repercussions for public figures, as it tends to become a public relations issue -- whether the allegations are true or not -- even if there's no ability for an accuser to seek recourse either in the civil or criminal courts."
FOR FREE to continue reading
✔️ Unlock the full content of International Business Times UK for free
offer available for a limited time only
✔️ Easily manage your Newsletters subscriptions and save your favourite articles
✔️ No payment method required
Already have an account?
Log in
© Copyright IBTimes 2023. All rights reserved.