Bill Cosby Update: Why His Wife Camille Isn't Visiting Him In Prison
Bill Cosby has not seen his wife, Camille Cosby, since he entered the SCI-Phoenix prison in Pennsylvania for his three to 10-year sentence for sexual assault.
Camille, 74, has not come to visit the 81-year-old comic despite living 30 to 45 minutes away from the Montgomery County, Pennsylvania, prison, WCAU, an NBC affiliate in Philadelphia, reported.
Andrew Wyatt, a press spokesperson for Cosby, told WCAU this is how Cosby prefers it. "Right now I'm his only visitor outside of his attorneys, and that's the way he wants it," Wyatt told the outlet. "She has not visited him. He does not want her to visit him."
Cosby does, however, speak to his wife by phone three times a day for three minutes each time, the full amount of time he is allotted, Wyatt told WCAU.
Camille has taken up a swimming regime that is conveniently scheduled during Cosby's free time, making it even more difficult for the couple to see each other, Radar Online reported. However, a source told the outlet that Camille is also ready to file divorce papers to Cosby while he is in prison.
"Camille is actively getting advice from several of the top divorce lawyers in the country," the insider said. "It's only a matter of time before she files the papers."
Cosby's three daughters have also avoided seeing their father in prison and have not come to visit him either, according to Radar Online.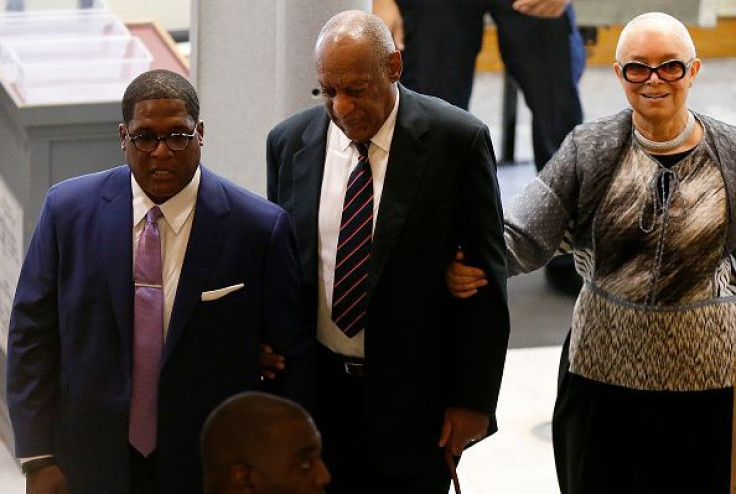 © Copyright IBTimes 2023. All rights reserved.