Bill Gates Says 2021 Was One Of The Most Unusual And Difficult Years Of His Life
KEY POINTS
Bill Gates said his "personal world has never felt smaller" than it did in 2021
He spoke about being an empty nester, having to adapt to a new normal
The 66-year-old also adressed the curiosity behind his divorce from wife of 27 years
As the co-founder of one of the biggest conglomerates in the world, Bill Gates is someone who has always had his hands full. And while the Microsoft co-founder made it a point to share his progress on his website, this year has been different. The 66-year-old penned down his thoughts in a recent blog titled "Reasons for optimism after a difficult year."
The philanthropist opened up in his end-of-the-year blog on GatesNotes, Tuesday, and said that 2021 was "the most unusual and difficult year of my life," thanks to the pandemic and all the restrictions that were enforced.
"In 2021, the pandemic has dominated our lives since day one," he shared. The Covid restrictions forced people to adapt to a "new normal", and though it was different for everyone, for Gates, "the result has been a year spent mostly online."
He has now started having small get-togethers with his close friends and family after getting his vaccinations, but revealed that his social life is still a lot more digital than it used to be. "My personal world has never felt smaller than it did over the last twelve months."
Gates also spoke about how the foundation has taken up a lot of his time this year, as he has been working with people closely on their COVID response. He also released a book titled "How to Avoid a Climate Disaster". Along with that, he has been focusing on non-foundation and non-climate related areas, like Alzheimer's research and expanding free educational resources for teachers.
In the blog, Gates also wrote about how he recognized the national curiosity around his separation from Melinda French Gates, his wife of 27 years.
"Melinda and I continue to run our foundation together and have found a good new working rhythm," he wrote. The duo runs the Bill & Melinda Gates Foundation. "But I can't deny that it's been a year of great personal sadness for me. Adapting to change is never easy, no matter what it is."
The father of three also mentioned how he became an empty nester after his oldest daughter got married this fall—which he revealed was the highlight of his year— and his younger ones went to school.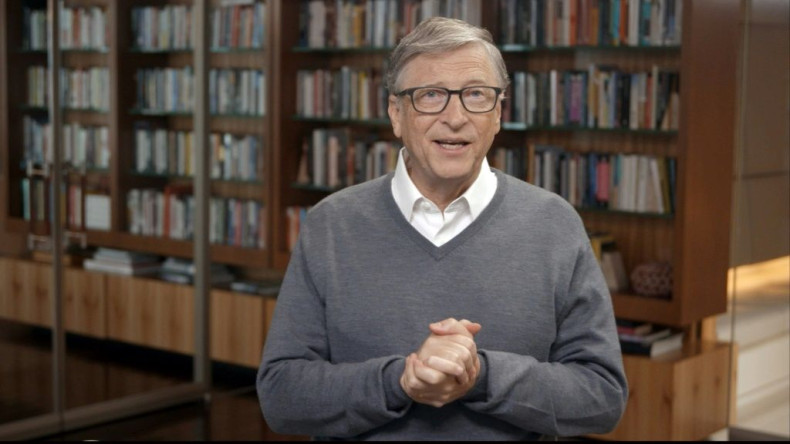 Pheoebe, his youngest daughter, recently graduated from school and is now in college. "Since my son Rory is also away at school, that means I'm officially an empty nester," he wrote.
"The house is a lot quieter without a bunch of teenagers hanging around all the time. I miss having them at home, even if it is easier to focus on reading a book or getting work done these days," added Gates.
As for his plans for the coming year, Gates says he's not a big fan of ringing in the new year with a huge celebration, but he hopes that "next year is a lot more settled than this one."
"I want to find a new rhythm at home now that all three of my kids have moved away and my day isn't as structured around finding time to spend with them. I'm looking forward to spending more time engaging with people through my blog and other channels," he added.
The world's fourth-richest billionaire, worth nearly $139 billion, as per Forbes, then concluded his post by sharing, "The world has adapted to big disruptions before, and we'll do it again. In the meantime, I wish you a very happy holiday season."
© Copyright IBTimes 2022. All rights reserved.