Bill O'Reilly Ratings Rise: Amid Mother Jones, Media Matters Reports, Fox News Host Draws Larger Audience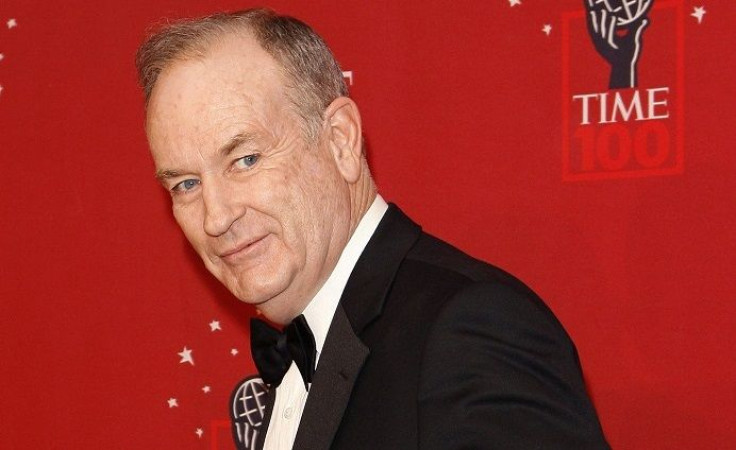 The media keeps piling on Bill O'Reilly, and so do viewers. Amid mounting criticism of his past "war zone" recollections, the Fox News firebrand delivered his highest ratings of the year, Nielsen Media data shows. Last Monday night's edition of "The O'Reilly Factor," in which the television-show host addressed some of the criticism lodged against him last week by Mother Jones magazine, averaged 3.3 million viewers, up 14 percent from 2.9 million the previous Monday.
This is not the first time a controversy has helped boost O'Reilly's audience. In 2004, his audience rose 30 percent amid allegations that he sexually harassed a colleague, CBS News reported at the time.
Viewership of news programming is notoriously unpredictable and typically fluctuates with specific news events. But for much of this week, O'Reilly himself was the news -- the target of one attack after another from media outlets and former colleagues who accused him of embellishing or flat-out lying about his role in past news events.
Judging by Fox News' prime-time ratings since the Mother Jones story broke, it appears either more people are tuning in to "hate-watch" the host or his core audience is responding to the controversy with a collective shrug. O'Reilly averaged 2.9 million viewers Tuesday and 3.1 million Wednesday, the most recent days for which data is available. Wednesday, he attracted 705,000 viewers in the demographic range between 25 and 54 years old that is highly prized by advertisers, a 24 percent increase from the same day the previous week, as Variety reported.
Questions surrounding O'Reilly's version of past events began last week when David Corn of Mother Jones pointed out discrepancies in O'Reilly's coverage of the 1982 Falklands War, on which he reported as a foreign correspondent for CBS News. A key point of contention in Corn's story is O'Reilly having said he reported from the ground in an active war zone in the Falklands, when in fact he covered the conflict from Buenos Aires. He later insisted he never claimed to be in the Falklands.
Since the publication of the Mother Jones report, several of O'Reilly's former colleagues have come out to dispute his account of civil unrest in Buenos Aires, as well as other things O'Reilly said he witnessed. A Media Matters story Tuesday cited former colleagues who claim O'Reilly lied about having been present during the 1977 suicide of George de Mohrenschildt, a friend of Lee Harvey Oswald's who was under investigation at the time. A second Media Matters story brought doubt to claims that O'Reilly saw nuns being shot in the head in El Salvador, claims O'Reilly now says he never made.
The issue has generated a groundswell of media punditry, from an op-ed in USA Today saying Fox should "distance itself from its truth-challenged employee" to an article in the Boston Globe pegging the controversy to the growth of partisan media. But few appear to believe O'Reilly will suffer the same fate as Brian Williams, the "NBC Nightly News" anchor who was suspended this month after his own recollections scandal.
In contrast to NBC's reaction to Williams' memory issues -- a six-month suspension -- Fox News has publicly thrown its "staunch support" behind O'Reilly, who has the largest audience in cable news and one of the largest on cable television. The ornery host, who joined Fox News in 1996, when the network was in its infancy, built a career out of positioning himself as a bastion of truth and sensibleness in a sea of liberal bias.
Attacks from left-leaning organizations, whether justified or not, feed that narrative.
Updated Saturday, 6:33 p.m:
A Fox News spokesperson sent the following statement, released earlier:
"Bill O'Reilly has already addressed several claims leveled against him. This is nothing more than an orchestrated campaign by far left advocates Mother Jones and Media Matters. Responding to the unproven accusation du jour has become an exercise in futility. Fox News maintains its staunch support of O'Reilly, who is no stranger to calculated onslaughts."
Christopher Zara is a senior writer who covers media and culture. News tips? Email me here. Follow me on Twitter @christopherzara.
© Copyright IBTimes 2023. All rights reserved.
FOLLOW MORE IBT NEWS ON THE BELOW CHANNELS