David Corn Vs. Bill O'Reilly: Mother Jones Falkland Islands Story Prompts Harsh Response From Fox News Host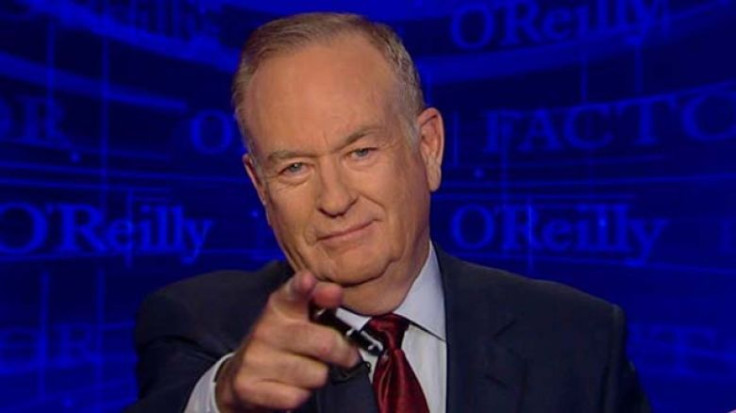 Fox News host Bill O'Reilly took to his own airwaves Friday to defend himself against a Mother Jones report that questioned the accuracy of his "war zone" recollections. On the "Talking Points" segment of his program "The O'Reilly Factor," the Fox News heavyweight blasted the story as "more proof that the American media is corrupt."
A transcript of the segment, which will air Friday evening, was posted on the Fox News site. In it, O'Reilly continued to criticize Mother Jones editor David Corn, the lead author of the report, as an irresponsible "guttersnipe" and a "far-left zealot" who has attacked the network many times before.
Corn spoke with media outlets Thursday and Friday about O'Reilly's characterization of the story and the personal attacks. "It is bombast and name-calling that's meant to be a distraction from the facts at hand," Corn told HuffPost Live Friday, reasserting his stance that O'Reilly refuses to address the substance of the story.
In the Mother Jones piece, posted online late Thursday, Corn and co-author Daniel Schulman present a number of examples in which they say "O'Reilly touted his time as a war correspondent during the Falklands conflict" between Britain and Argentina in 1982.
Among the instances Corn and Schulman cite is a sentence from O'Reilly's 2001 book "The No Spin Zone," in which O'Reilly wrote: "You know that I am not easily shocked. I've reported on the ground in active war zones from El Salvador to the Falkland Islands..."
The authors also cite a 2013 broadcast in which O'Reilly recounted a story of being in a "war zone in Argentina in the Falklands." The accounts in question took place during the 1982 invasion of the British-ruled islands by Argentine forces.
O'Reilly worked as a foreign correspondent for CBS News in the early 1980s, but sources who spoke with Mother Jones said no U.S. reporters got close to the Falklands themselves.
Despite the examples presented in the Mother Jones piece, O'Reilly responded swiftly in interviews Thursday stating that he never claimed to be in the Falkland Islands but instead said he was covering the conflict from Argentina.
In Friday's segment, he repeated that stance: "I never said I was on the Falkland Islands ... as Corn purports ... I said I covered the Falklands War ... which I did."
O'Reilly's show typically attracts an audience of more than 2 million viewers, among the largest in cable news.
Read the full transcript here.
© Copyright IBTimes 2022. All rights reserved.
FOLLOW MORE IBT NEWS ON THE BELOW CHANNELS