Billie Eilish Reveals How She Demonstrates Her Love To Boyfriend Jesse Rutherford
Billie Eilish has finally spoken about her relationship with The Neighbourhood singer Jesse Rutherford. She reveals she expresses her love with lots of "physical touch."
The 20-year-old "Ocean Eyes" singer told Vanity Fair that she is in a relationship that is "really cool."
"It's really cool and I'm really excited and I'm really happy about it," she said in an interview Monday.
"I managed to get my life to a point where I not only was known by a person that I thought was the hottest f**king f**ker alive, but pulled his a**! Are you kidding me? Can we just get a round of applause for me?," Eilish playfully asked after quickly biting her lower lip.
After getting a round of applause from people behind the camera, Eilish said, "I pulled his a**. All me. I did that s**t! I locked that motherf**ker down."
When asked what makes her happy in a relationship, the "Bad Guy" singer replied, "My love language is just physical touch."
"I just need to be touching skin all the time. Touching and cuddling and hugging, anything skin-related is a big thing for me," she said, adding that a good amount of freedom also makes her happy in a relationship. "Other than that, freedom. I don't want to be controlled. I want to be trusted and I want to be able to have space."
"I want love and attention. Equal admiration is really important. I just am really inspired by this person, and he's inspired by me. It's really cool," she explained.
Eilish and the 31-year-old Neighbourhood singer first sparked rumors when they were spotted enjoying a meal at a Los Angeles restaurant in mid-October. They were also photographed kissing outside the restaurant after the dinner. A fan also spotted the two musicians as they were making an exit after Universal Studios' Halloween Horror Nights.
Eilish and Rutherford made their relationship public during Halloween when they dressed as a baby and an old man respectively in an attempt to poke fun at criticisms about their 11-year age gap.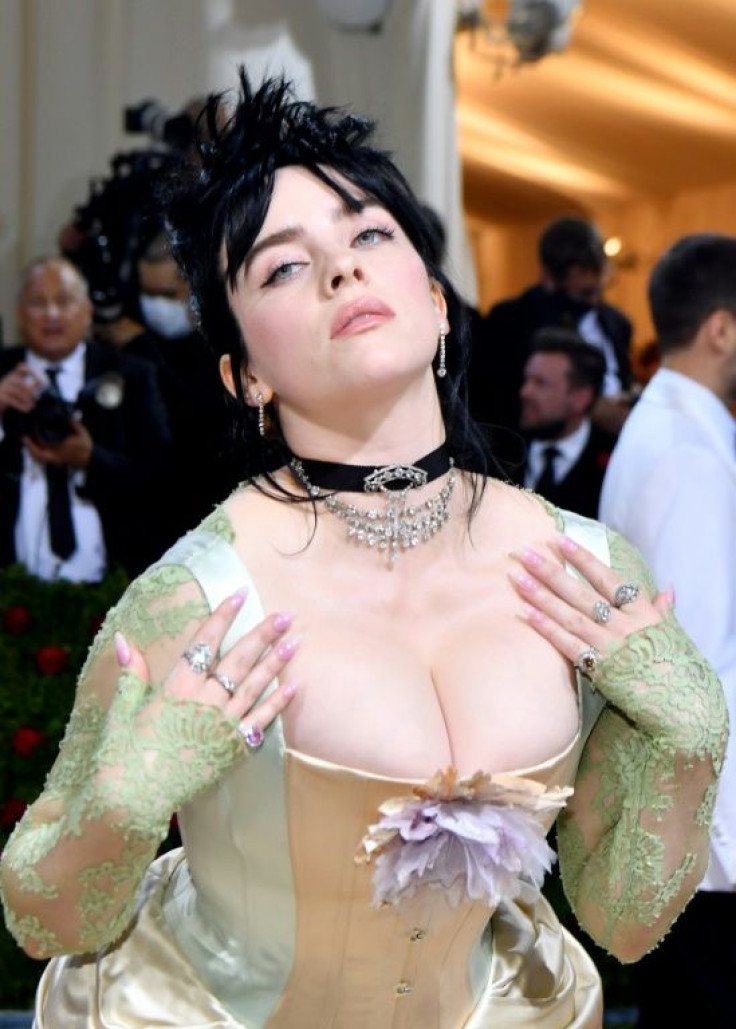 © Copyright IBTimes 2023. All rights reserved.