Billie Eilish Shares Quarantine Optimism: 'One Day We'll Be OK'
Billie Eilish shared a hopeful message on Wednesday's Tiny Desk concert. The 18-year-old singer, who appears on Barack Obama's summer playlist, explained that even though she isn't feeling too joyful these days, she knows that this global health crisis is temporary.
"Quarantine's been weird. I know you all feel the same. It's been weird," Eilish said after performing her song "my future" with her brother Finneas behind a replica of NPR's famous Tiny Desk.
Like most artists promoting new music, Eilish had to postpone her 2020 tour dates after the coronavirus pandemic brought the world to a halt. She was just three shows into her "Where Do We Go?" world tour when she had to cancel and reschedule the rest of the tour, about 45 concerts.
"We don't know how long it's going to go. There's barely anything that feels like there's any hope in," the "bad guy" singer reflected. "But I think the future is something to be super hopeful in. The unknown and what is to come ...we'll be okay one day. Maybe not right now, but I think that's what's making me hold on."
Watch Billie Eilish's NPR Tiny Desk performance in the video below:
In addition to playing the first remote set for NPR Music's Tiny Desk (home) concert series, Eilish has also been writing music with her big brother while stuck at home.
"So we've been in the studio, which just means Finneas' basement, basically. We wrote a whole song in its entirety, an entire song, which is kind of rare for us," she told Apple Music. "I really love it. I was exactly what I needed to say when we wrote it."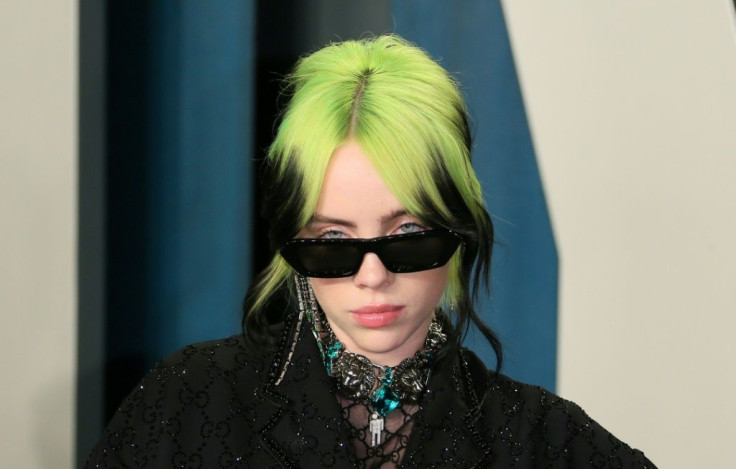 © Copyright IBTimes 2023. All rights reserved.