Billie Eilish Talks 'Horrible Body Relationship,' Taking 'Weight Loss' Pills At Age 12
KEY POINTS
Billie Eilish admitted her viral tank top photo would have affected her differently if it had happened years ago
The Grammy winner revealed she once self-harmed, took diet pills and starved herself due to her body
But Eilish said she now has a healthier mindset
Billie Eilish has opened up about the "horrible relationship" she once had with her body that involved starving herself and taking diet pills at a young age.
Eilish, 19, spoke about her viral tank top photo in her new interview with Vanity Fair. The Grammy winner admitted that the photo, which was snapped by paparazzi in October 2020 and had numerous netizens commenting on her figure, would have affected her differently if it had happened a few years ago. She revealed that though she has now accepted her body, it had once caused her to self-harm.
"I think that the people around me were more worried about it than I was, because the reason I used to cut myself was because of my body. To be quite honest with you, I only started wearing baggy clothes because of my body," she told Vanity Fair.
The "Bad Guy" singer, who has an auditory processing disorder and was diagnosed with Tourette's syndrome, said she is in a better place now when it comes to body image.
"I was really, really glad though, mainly, that I'm in this place in my life, because if that had happened three years ago, when I was in the midst of my horrible body relationship—or dancing a ton, five years ago, I wasn't really eating. I was, like, starving myself," she explained.
"I remember taking a pill that told me that it would make me lose weight and it only made me pee the bed—when I was 12. It's just crazy. I can't even believe, like I—wow," she continued. "Yeah. I thought that I would be the only one dealing with my hatred for my body, but I guess the internet also hates my body. So that's great."
Eilish went on to say that she feels "the internet hates women." The singer's viral photo got more attention when one netizen claimed she had developed a "mid-30s wine mom body" several months into the lockdown.
At the time, Eilish seemingly responded by sharing a TikTok video talking about "real bodies." "Can we normalize real bodies," she wrote in her post in October.
After being mocked over her paparazzi photo, many came to Eilish's defense, including actress Kat Dennings. The "2 Broke Girls" star said it was inappropriate to comment on Eilish's body due to the singer's age. She also admitted to feeling "personally affronted" because she looked like Eilish when she was her age.
"Any woman in the spotlight is already under a tremendous amount of pressure and the internet is gross and awful and I hate it," Dennings told Entertainment Tonight. "I don't know if it's because she's so young and it just feels so inappropriate for anyone to comment on any young person's body. People forget themselves because the internet is this wall they can hide behind."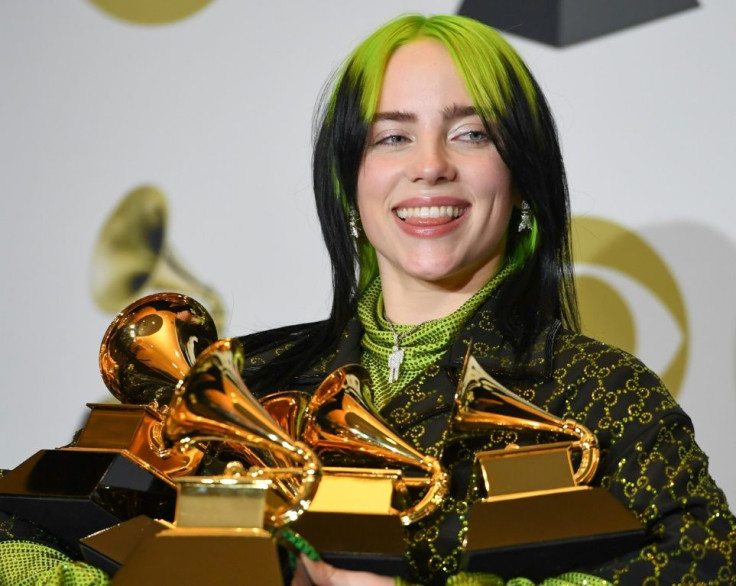 © Copyright IBTimes 2023. All rights reserved.