Billie Lourd Leans On Boyfriend Taylor Lautner And Friends After Carrie Fisher's Death; Actress Is 'Finding The Funny'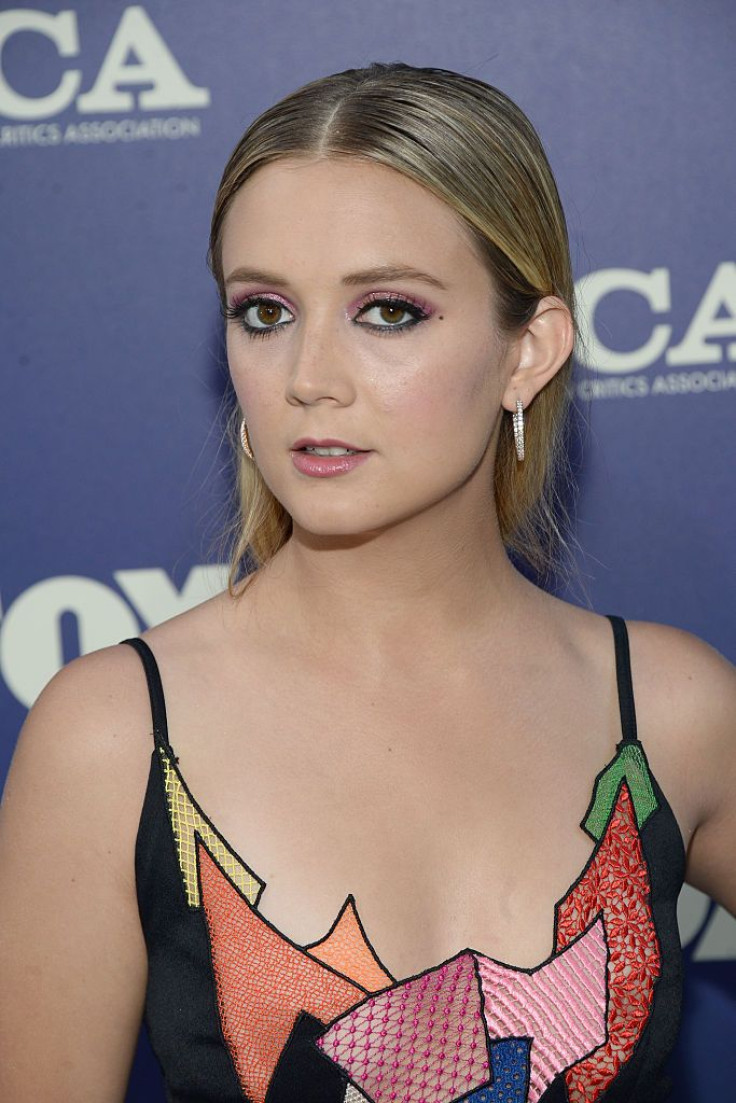 Billie Lourd is still in the process of mourning her mother Carrie Fisher and grandmother Debbie Reynolds but that doesn't me she doesn't have a strong network of friends and a handsome boyfriend rallying behind her in support.
The actress took to Instagram to share a photo of herself and a few friends including her boyfriend and "Screams Queens" co-star Taylor Lautner. In the photo, the group was dressed up in onesies and looked as if they were having the night of their lives.
Lourd, who dressed up in a matching blue and white onesie with Lautner, posed in a mid squat position with her hands arranged as if she were going to say a prayer.
"This group of onesie clad supremely supportive humans (and many others #notpicturedbutinthepicture) are the kings and queens of my world #gratefulfortheirgreatness #friendsfindingthefunny," captioned the photo.
Lourd once again paid homage to her mother with the hashtag "#findingthefunny." Those words reference a quote from Fisher. "If my life weren't funny then it would just be true, and that is unacceptable," Fisher once said. In a post earlier this month, Lourd said she was taking her mother's words to heart, but "finding the funny might take a while."
The actress has been laying low for the most part since her mother and grandmother's deaths in December. Lourd has posted photos to Instagram remembering the women and has been spending time with Lautner.
On Jan. 13, the actor shared a photo of himself and his girlfriend as they spent some time together on vacation. The actor has been by Lourd's side since her loss and has shown his support for her on Instagram.
Fisher died at 60 years old on Dec. 27 from cardiac arrest after failing to recover from a heart attack she had on a flight from London to Los Angeles. Her mother, Reynolds died the following day from a stroke. She was 84 years old.
© Copyright IBTimes 2023. All rights reserved.