Billy Joel Pays Tribute To Late Jeff Beck During Madison Square Concert [Watch]
Billy Joel dedicated a song to the late Jeff Beck during his concert at Madison Square Garden on Friday.
Sitting at the piano on stage, the 73-year-old sang in honor of the legendary guitarist who died last week at the age of 78 after contracting bacterial meningitis.
"He was a musician who I always loved. He was the best," Joel said about the English guitarist, as was seen in a video posted on Youtube.
"Jeff Beck just passed away... I couldn't let the night go by without doing something by Jeff. This is a recording he did with Rod Stewart, called 'People Get Ready,'" Joel continued.
Joel and his band went on to perform their rendition of the track recorded by Beck and Stewart which was part of the late Yardstick guitarist's 1985 album, "Flash."
Aside from "People Get Ready," the "Movin' Out" singer and his band also spontaneously played "Going Down" by the Alabama State Troopers which The Jeff Beck Group covered in their 1972 self-titled third album.
Beck's family released a statement to People magazine on Jan. 11 about the death of the iconic musician.
"On behalf of his family, it is with deep and profound sadness that we share the news of Jeff Beck's Passing. After suddenly contracting bacterial meningitis, he peacefully passed away yesterday. His family asks for privacy while they process this tremendous loss," the statement read.
Following the sad announcement, several celebrities took to social media to express their sadness about Beck's passing.
"Jeff Beck was on another planet. He took me and Ronnie Wood to the USA in the late '60s in his band the Jeff Beck Group, and we haven't looked back since," Stewart tweeted last week. "He was one of the few guitarists that when playing live would actually listen to me sing and respond. Jeff, you were the greatest, my man. Thank you for everything. RIP."
"Just Another Night" singer Mick Jagger also penned a tribute to the guitarist and wrote, "With the death of Jeff Beck. We have lost a wonderful man and one of the greatest guitar players in the world. We will all miss him so much," Jagger wrote along with a video of him onstage performing with the legendary guitarist."
A source also told People last week that Johnny Depp was "totally devastated" about Beck's death who was one of his closest friends.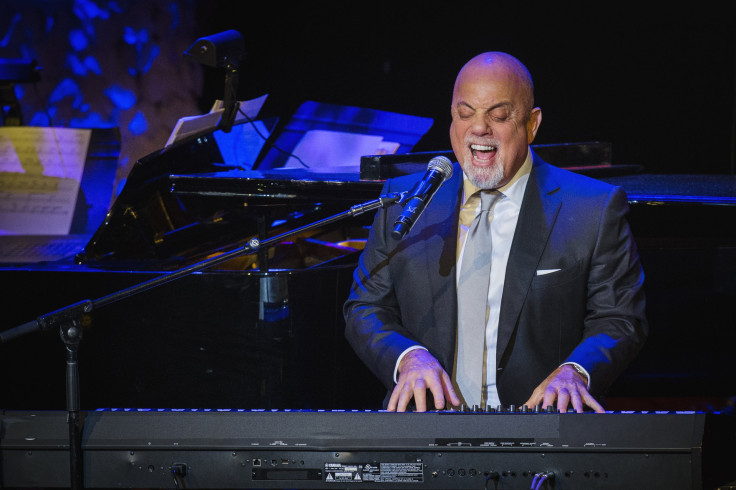 © Copyright IBTimes 2023. All rights reserved.