Billy Ray Cyrus Says Miley Is The Happiest Since Her Split From Liam Hemsworth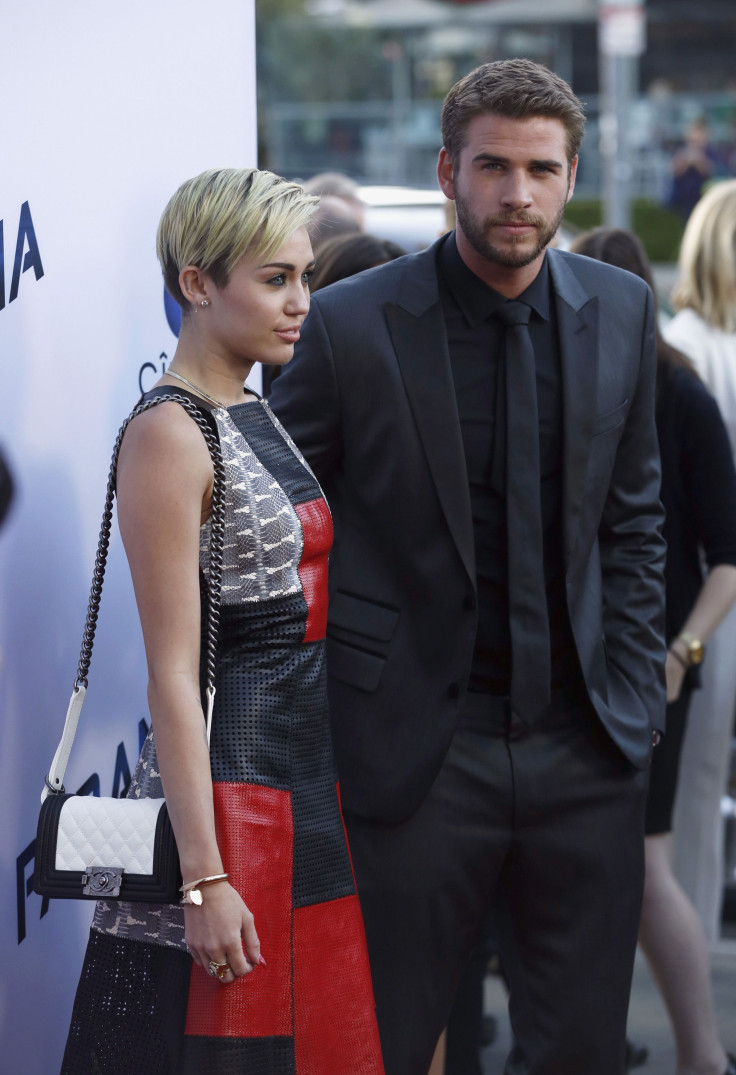 As Miley Cyrus continues to grab headlines with her various antics -- more recently telling Matt Lauer that his sex life is done because he is over 40 -- her dad, Billy Ray Cyrus, is more than proud of her, and believes she is the happiest she has ever been.
"All I know for sure is I heard my daughter say today she's the happiest she's ever been in her life immediately following [the breakup]. That's when I saw Miley being so happy," Billy Ray told Entertainment Tonight.
Referring to Miley's interview with Lauer on Monday, where she said she is "the happiest I've ever been in my whole life," Billy Ray tweeted that all he has ever wanted was Miley to be happy. He told Entertainment Tonight that Miley has bounced back after her engagement to Liam Hemsworth failed, and that she is strong enough to deal with any criticism coming her way.
"Somewhere along the stress and strain of different things I didn't see her smiling as often for a little while and, all of a sudden she's like the sun and when she smiles it's light...Everything happens for a reason and the main thing for me, as Miley's daddy, is she's happy," he told Entertainment Tonight.
But, Miley's trials seem to be far from over, for Sinead O'Connor, who last week penned an open letter to the 20-year-old asking her to avoid being sexually exploited by the music industry, is refusing to let the feud die down.
In yet another open letter to Miley, the Irish songstress has demanded an apology from the former Disney star for calling her "crazy" and taunting her for struggling with bipolar disorder, which has reportedly affected O'Connor's reputation, making it difficult for her to find work.
"Neither should I now have to have management write to half the show business world to explain my tweets were two years old and that in fact I am very fit for work. I have four children to support. I can't do that if people believe me to be unemployable," O'Connor wrote, referring to Miley's tweet where she wrote: "Before Amanda Bynes… There was…" followed by a screen shot of O'Connor's old Twitter account where the singer asked for psychiatric help.
© Copyright IBTimes 2023. All rights reserved.