Bindi Irwin, Chandler Powell Wedding Preparations In Full Swing Despite Family Feud
Bindi Irwin and Chandler Powell are getting married next year, but they've been preparing for the big day as early as this week. Apparently, the couple has already decided on where they should exchange their vows.
Just recently, the "Dancing With the Stars" Season 21 winner revealed on Instagram that she and her husband-to-be are going to tie the knot at Australia Zoo. This confirms previous rumors that the two were likely to get married in the 1,000-acre property in Queensland.
"Wedding planning is in full swing for us and it has been an amazing whirlwind. We're looking forward to celebrating our wedding next year at Australia Zoo. Of course the day will be filled with family, friends and lots of gorgeous animals (koala cuddles are a must)!" Irwin captioned her post that features a snap she took with her beau and a koala.
It's not surprising that Bindi has chosen Australia Zoo to be the venue of her wedding. Aside from the fact that it is family-owned, the property also holds a special place in her heart since it was where Chandler proposed to her in July.
When she announced their engagement on social media, she also made it clear that she and Powell are going to continue her father, the late Steve Irwin's legacy and the latter's mission to save wildlife and wild places.
The confirmation of the venue comes days after Bindi herself posted about a nearby fire that's damaging a neighboring forest and approaching their land. Sources were quick to assume that their wedding could be delayed due to the catastrophe that an arsonist started.
Given that Bindi seemed very happy when she updated about their wedding preparations, it's clear that the fire is no longer a problem and their wedding will no longer be pushed back.
Meanwhile, Bindi's grandfather, Bob, has already opened up after the issue that he refused to congratulate Bindi and Chandler on their engagement and imminent nuptials due to their family's feud.
In a recent interview, the Australia Zoo founder clarified that the issue started because of an honest mistake he made during a previous dialogue with a reporter. He then expressed his well-wishes to the engaged couple.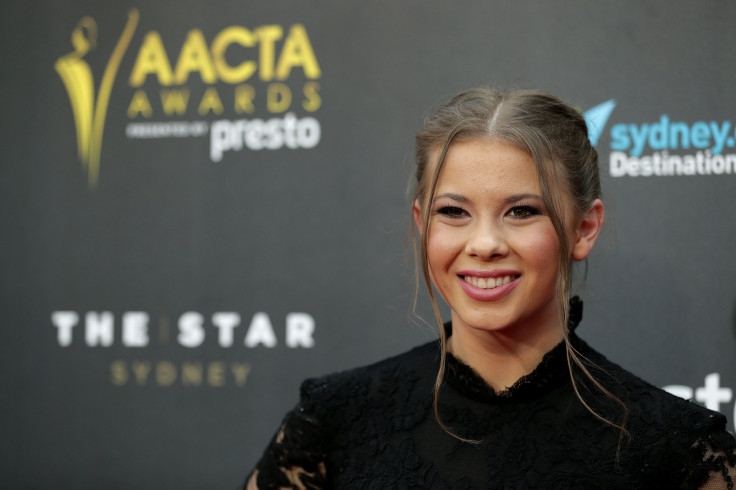 © Copyright IBTimes 2023. All rights reserved.