Bitcoin, Ethereum Nosedive After Fed Hints At More Interest Rate Hikes In The Future
KEY POINTS
The Federal Open Market Committee voted to raise the federal funds rate to a target range of 4.25% to 4.5%
It was a smaller 0.50 percentage hike than the previous three-quarter-point raises of 0.75 percentage
Policymakers forecast that the short-term rate would reach a range between 5% and 5.25% by the end of next year
Major crypto assets like Bitcoin (BTC) and Ethereum (ETH) nosedived Wednesday after the U.S. Federal Reserve fortified its fight against inflation by announcing another raise in the interest rate, its seventh hike this year, and hinted at more hikes in the future.
BTC, the world's largest cryptocurrency by market capitalization, was trading down 2.3% at $17, 940, breaking from the earlier $18,000 level following the interest rate hike announcement.
ETH, the second-largest crypto asset by market capitalization and the native token of the Ethereum blockchain, was trading down 2.5% at $1,301.
During its last gathering for this year, the Federal Open Market Committee (FOMC) unanimously voted to raise the federal funds rate to a target range of 4.25% to 4.5%.
It was a smaller 0.50 percentage hike than the previous three-quarter-point raises of 0.75 percentage, but the most recent move will increase the cost of both consumer and business loans, as well as the risk of a recession, according to industry analysts.
Following the decision, Fed chair Jerome Powell, in a press conference, noted: "We've covered a lot of ground and the full effects of our rapid tightening so far are yet to be felt. We have more work to do."
"Inflation data received so far for October and November show a welcome reduction in the monthly pace of price increases," he further said, adding, "But it will take substantially more evidence to have confidence that inflation is on a sustained downward" path.
The Fed also mentioned that it will continue to target an inflation rate of 2% in the long run and continue to increase the federal funds rate to be able to do so.
"Inflation remains elevated, reflecting supply and demand imbalances related to the pandemic, higher food and energy prices, and broader price pressures," the committee noted.
Policymakers forecast that the short-term rate would reach a range between 5% and 5.25% by the end of next year.
The latest interest rate hike shattered the string of four straight three-quarter point hikes and is considered the most aggressive policy move since the 1980s. "It's good to see progress but we have a long ways to go to get back to price stability," Powell said.
By spiking the borrowing costs, the Fed hoped to temper economic activities and ease pressures triggering prices to surge.
The Fed interest rate hike announcement was anticipated by the cryptocurrency industry, and while many hoped it would help push the price of crypto assets, it did otherwise.
BTC was trading down 0.70% at $17,677.73 with a 24-hour volume of $26,114,265,332 as of 3:21 a.m. ET on Thursday.
ETH was trading down 2.60% at $1,288.35 with a 24-hour volume of $8,353,359,770, according to the latest data from CoinMarketCap.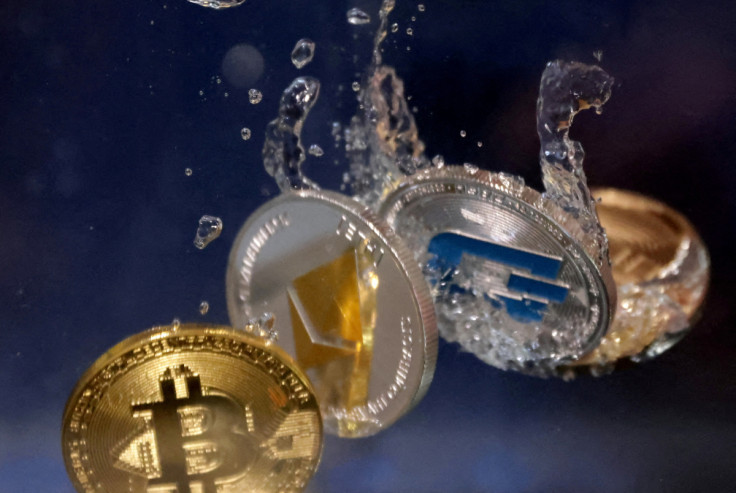 © Copyright IBTimes 2023. All rights reserved.
FOLLOW MORE IBT NEWS ON THE BELOW CHANNELS