B.J. Novak Calls Relationship With Mindy Kaling 'Complicated'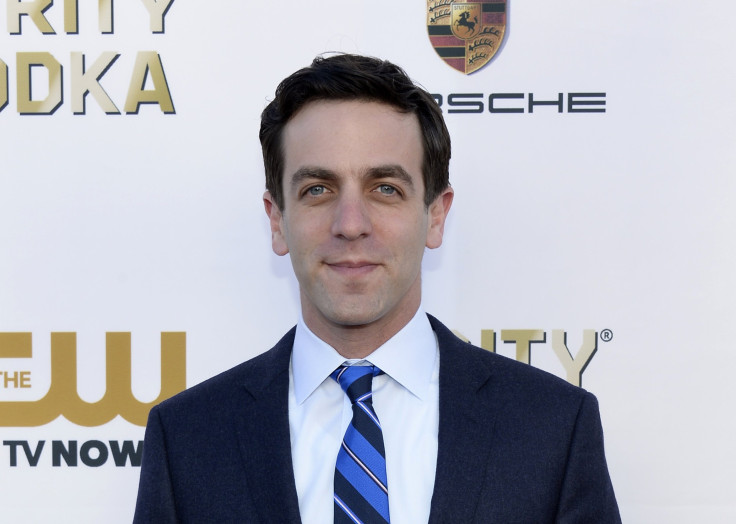 You might not be Facebook friends with B.J. Novak and Mindy Kaling, but they've made their relationship status clear -- it's "complicated." That's the word Novak chose for Kaling when he was asked to use one word to describe her while promoting his new children's book, "The Book With No Pictures."
"Complicated," Novak told People. "A really complicated person and a really complicated friendship, but I wouldn't trade it for anything in the world."
The comedic pair were in a relationship about 10 years ago, and the subject still comes up quite often. Kaling and Novak met on the set of "The Office" where they both were writers and actors. Their relationship evolved much like their "Office" characters Ryan and Kelly.
Novak also described his recent issues with dating. "I feel like the best dating is when you don't realize it's dating, when you're just co-conspirators," he said. "When you're both like, 'Can we ditch this date and do something fun?' That's real dating to me."
In a February episode of "Watch What Happens Live," Novak reflected on his relationship with Kaling, during which he was never really sure if they were dating. It seems their relationship was always complicated.
"I would say it was a great and terrible chemistry, and it reflected what we were like in real life," Novak told host Andy Cohen. "No one ever knew if we were together or not, including us. We weren't always on the same page on a given day or a given hour. We fought a lot. We were each other's best friends."
Novak isn't the only one who talks about their relationship. Kaling opened up to Howard Stern in September about Novak being the one who got away. She called her sex life with Novak "pretty damn good" and joked about her post-breakup depression.
"That was the hottest I've ever looked because I stopped eating. When I get depressed I stop eating. So I was so miserable and so beautiful," Kaling joked. "I remember waking up, barely getting out of bed and we worked together but I didn't care. I had no makeup on. ... I was real miserable."
Stern even asked "The Mindy Project" creator and star if she would have married Novak. "At the time? Oh yeah," Kaling said. "I was 24. For the record, if anyone asked me to marry me, I would have said yes."
Both stars have repeatedly said that they're now just best friends and nothing more.
"I think you have to be very careful when you have an explosive connection with somebody," Novak told Cohen. "We might be better as best friends."
© Copyright IBTimes 2023. All rights reserved.
FOLLOW MORE IBT NEWS ON THE BELOW CHANNELS