Mindy Kaling Defends 'The Mindy Project' Following Question About Diversity On Her Show At SXSW 2014 In Austin, Texas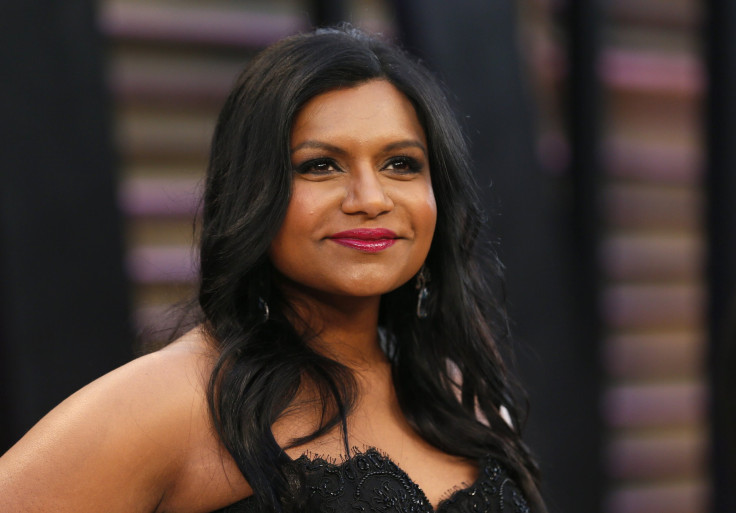 Mindy Kaling defended her show "The Mindy Project," which has come in for several complaints about its lack of diversity, at a panel discussion at the South by Southwest, or SXSW, media and entertainment festival in Austin, Texas, on Sunday.
The actress-comedian's comments came during a panel discussion titled "Running the Show: TV's New Queen of Comedy" when she was asked by a female member of the audience: "You guys have a great, diverse set of characters, but was it a conscious decision for Mindy to be the only female doctor, and the only doctor color of show?"
Kaling responded to the question: "I look at shows on TV, and this is going to just seem defensive, but I'm just gonna say it: I'm a f**king Indian woman who has her own f**king network television show, OK?"
She went on: "I have four series regulars that are women on my show, and no one asks any of the shows I adore-and I won't name them because they're my friends-why no leads on their shows are women or of color, and I'm the one that gets lobbied about these things. And I'll answer them, I will. But I know what's going on here. It is a little insulting because, I'm like, God, what can I-oh, I'm sitting in it. I have 75 percent of the lines on the show."
"And I'm like, oh wait, it's not like I'm running a country, I'm not a political figure. I'm someone who's writing a show and I want to use funny people," Kaling reportedly added. "And it feels like it diminishes the incredibly funny women who do come on my show...I don't know, it's a little frustrating."
When asked about her personal strategy to try and create change on television programs, Kaling reportedly said that she just wants to be successful, hire people whom she feels are "cool" and live her life in a way that does not cause any kind of embarrassment to people. She also said that she wanted to be a role model and does not intend to do a show that would offend the audience.
"The Mindy Project," which chronicles the professional and personal life of an Indian-American doctor, airs Tuesday nights on Fox and has been renewed by the network for a third season.
© Copyright IBTimes 2022. All rights reserved.
FOLLOW MORE IBT NEWS ON THE BELOW CHANNELS